Two more Christmas Day NBA games have reportedly leaked. Posted by Ben Golliver.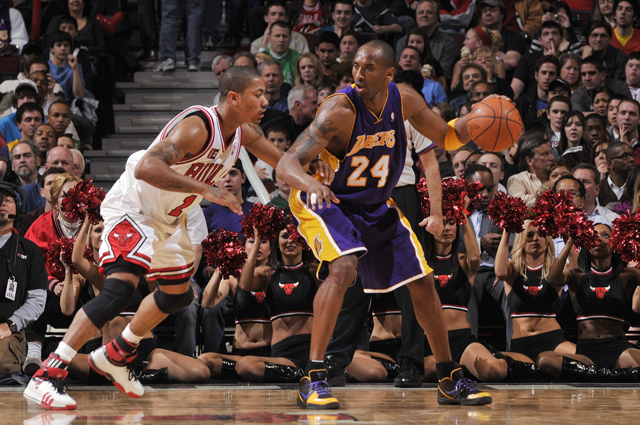 On Sunday, we noted
that one of the five NBA games scheduled for Christmas Day had leaked in advance of Tuesday's unveiling. The Miami
Heat
will reportedly face the Dallas
Mavericks
in a rematch of the 2011 NBA Finals.
On Monday comes word that two more of the five games have leaked.
First,
Newsday reports
that the New York
Knicks
will host the Boston
Celtics
in Madison Square Garden.
Then,
the Los Angeles Times reports
that the Los Angeles
Lakers
will host the Chicago
Bulls
at the Staples Center.
So far, no major surprises, as all six teams that have leaked were shoo-ins to play on Christmas due to either their major starpower, big market geography, or both. That the Bulls and Lakers face off in an inter-conference rivalry is a nice twist, but nothing to write home about.
The Orlando
Magic
-- led by
Dwight Howard
-- and Oklahoma City
Thunder
-- led by
Kevin Durant
and
Russell Westbrook
-- are also virtual locks to play on Christmas Day, and both made it last season as well. The Los Angeles
Clippers
didn't play on Christmas last year but are a very likely candidate, thanks to the league's up-and-coming marketing monster,
Blake Griffin
.
That makes nine spots -- five from the Eastern Conference and four from the Western Conference. The big question remains who is the 10th team. If the Magic face the Thunder, then the last team will need to host the Clippers because the Lakers will be occupying the Staples Center. In recent years, the fifth and final Christmas Day game has been a Pacific time zone affair, meaning the Portland
Trail Blazers
, Golden State
Warriors
or Sacramento
Kings
could host the Clippers if Orlando and Oklahoma City do face off. Selecting any of those three teams would also provide a balance between teams from the Eastern and Western Conferences.
OK, OK, enough speculation. We'll know the full schedule tomorrow.