Posted by Ben Golliver.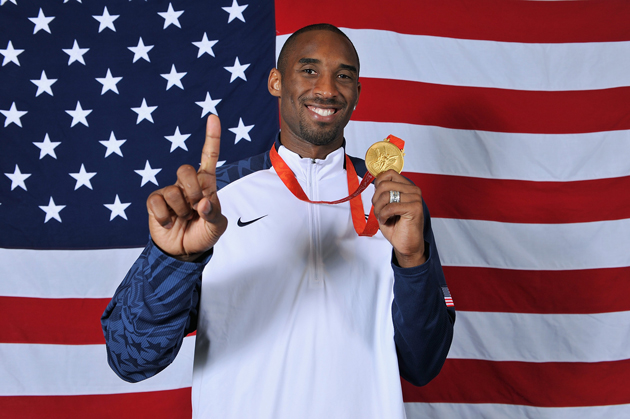 Update: Miami
Heat
forward LeBron James
tells the Associated Press
that he too is in for the 2012 Olympics.
After years of careful planning and roster construction, USA Basketball restored world order by winning gold at the 2008 Beijing Olympics thanks to the combined forces of All-Stars like Los Angeles
Lakers
guard Kobe Bryant, Miami Heat forward LeBron James and guard Dwyane Wade.
Those were simpler days. Back then, we could all sit around and bask in the Redeem Team's patriotic glory without knowing that The Decision was about to alter the NBA landscape forever. These days, we're left to sit cross-legged on the floor and pray for the return of basketball, as a lockout threatens the 2011-2012 season and could cast a shadow over the 2012 USA Olympics team.
Good news:
NBA.com reports
that Bryant, for one, is ready to run it back at London 2012 regardless of the lockout.
Still, the 2012 roster will be comprised solely of NBA players. Kobe Bryant is a yes whatever happens, according to a source close to the 34-year-old; Bryant badly wants a second gold medal to go with the one he won in '08. Kevin Durant, who led Team USA to the gold medal at the 2010 World Championships in Turkey, would probably go if selected even if the lockout were still in place, a source close to him said Sunday. The source added, though, that circumstances could change in the next year. Dwyane Wade and Chris Bosh have yet to have discussions about what they would do in case the lockout is ongoing, according to a source; ditto for LeBron James, according to another source with knowledge of James' thinking.
Of course Bryant is itching to go. No superstar has made it more clear through his actions and words that he is ready to hoop, work stoppage be damned.
Recently, we put together
a list of prospective 2012 Team USA members and alternates, should the Heat trio decide to skip out.
Returning members from 2008: Carmelo Anthony, Chris Bosh, Kobe Bryant, Dwight Howard, LeBron James,Chris Paul, Dwyane Wade, Deron Williams
New Members: Kevin Durant, Blake Griffin, Derrick Rose, Russell Westbrook
Potential Alternates: LaMarcus Aldridge, Tyson Chandler, Stephen Curry, Rudy Gay, Eric Gordon, Kevin Love, Rajon Rondo