Posted by Ben Golliver.
The Hall of Fame induction ceremony drags on and on for hours, and with the lockout in full force it's unclear how many people actually cared about the annual tradition this year.
There is one exception, of course, and that's the flamboyant Detroit
Pistons
and Chicago
Bulls
Dennis Rodman, who showed up at the ceremony in Springfield, Massachusetts, in style on Friday night.
One outlandish outfit wasn't enough for Rodman, who promised and delivered a wardrobe change in between the red carpet and speech portions of the evening. Here are pictures of his outfits.
On the red carpet, Rodman wore a silver jacket, a silver scarf, a black and silver hat with feathers, a black boa, white and black sunglasses, silver hoop earrings, two nose rings and a lip ring. Here are a few pictures.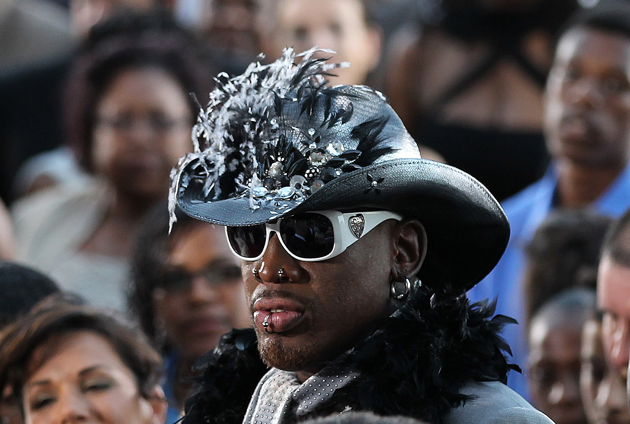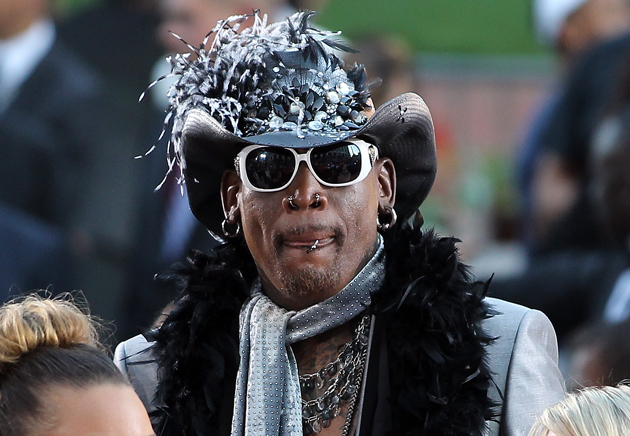 During his speech, Rodman kept the earrings, nose rings and lip ring but opted for a new jacket and shirt. The shirt was white and accompanied by a glimery silver scarf while his jacket was Black with red trim. On the back of the jacket, the words "Pistons" and "Bulls" appeared along with a glittery basketball that was on fire.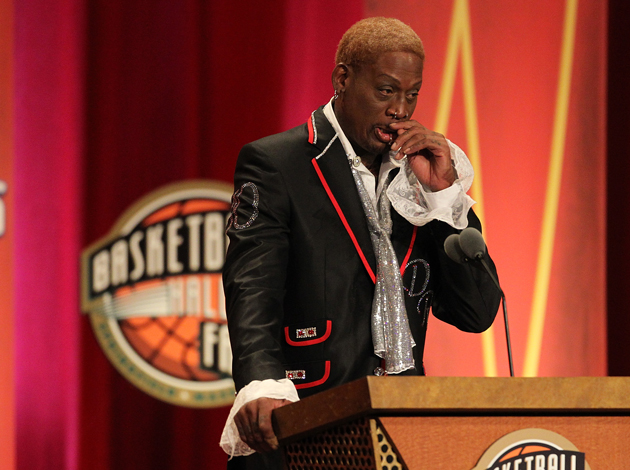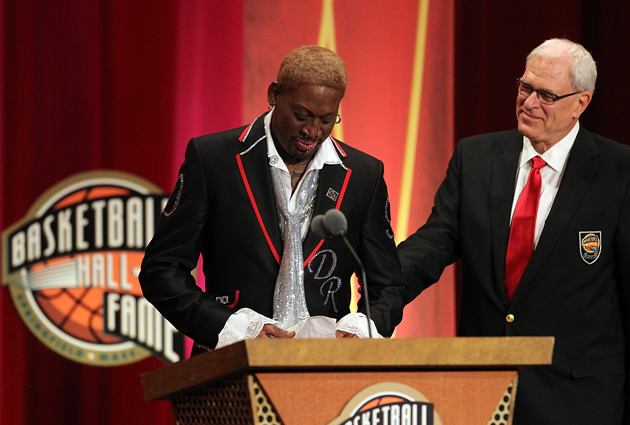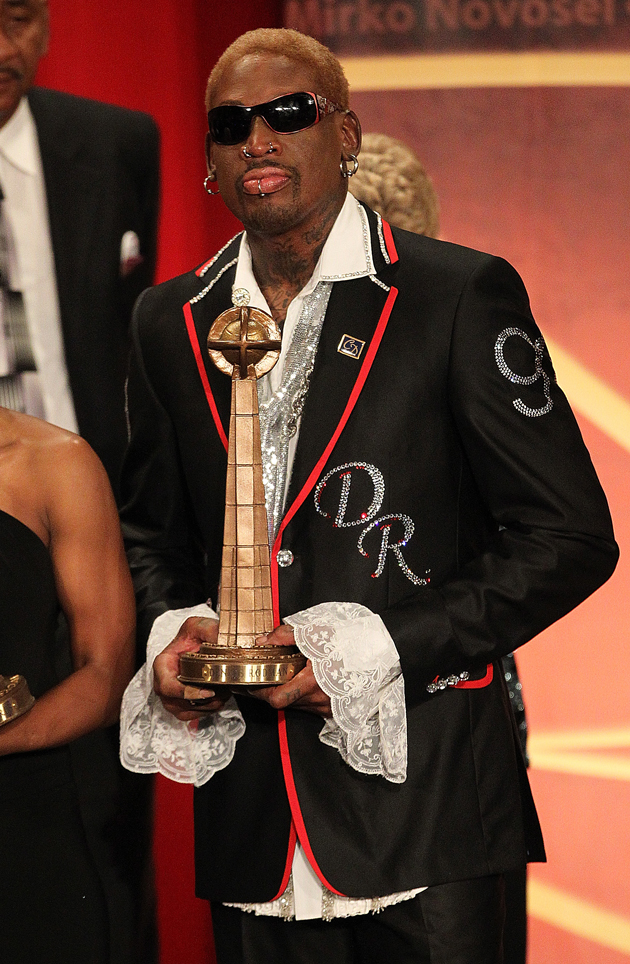 Finally, here's a look at his more subdued outfit during the trial run through on Thursday night. Rodamn wears a black jacket, jeans, a black and red hat, the same white and black sunglasses and all the same facial jewelry.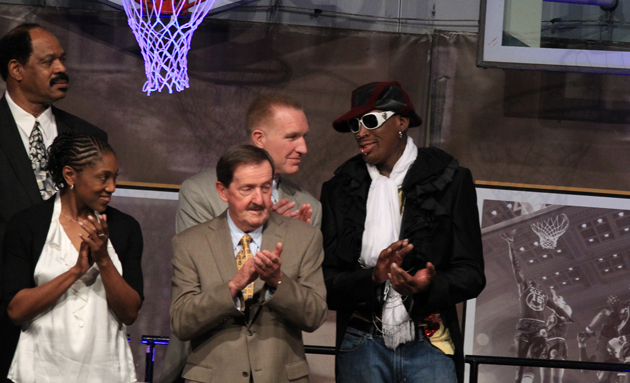 Credits: All images via Getty Images.