Posted by Royce Young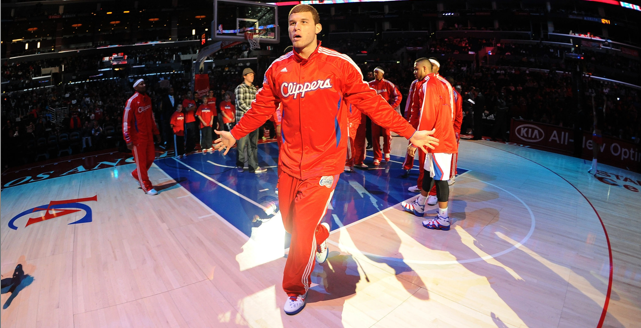 Remember how
Blake Griffin
completely knocked out the
Knicks
with two unbelieavble dunks
? Well, he also knocked them out with a couple unbelievable farts too. Let Blake explain,
via The Champs podcast with Neal Brennen
:
"We're playing the Knicks and I was walking back. It was a timeout, walking back to a free throw. You know how guys line up on the free throw line. And like, I had this horrible, horrible gas that whole game and so I let it go as I was walking back ... And I line up, and look over and one of them is like, 'Oh my gosh, what is that?' And I looked at him and I was so worried that everybody was going to catch on, so I was like, 'Who did that? Oh my god! Are you serious?'"
Passing the blame. Savvy, veteran move there, Blake. Should've just called out "doorknob!" and started punching
Chris Kaman
. Nobody would've questioned you.
So to get this straight though: Griffin flattened
Timofey Mozgov
, humiliated
Danilo Gallinari
and then for good measure, dropped a few SBDs at the free throw line right in New York's faces on top of it? That's called owning a team right there. And to think he pulled off those aerial attacks -- and scored 44 points -- while dealing with some serious gas? Maybe it was rocket fuel or something.
Via TrueHoop and TBJ