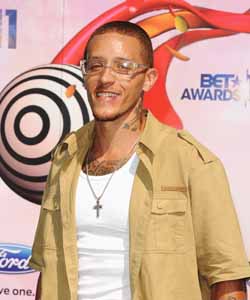 By Matt Moore
You already know that
Delonte West
has been applying at the Home Depot for a job during the lockout. But it turns out West isn't limiting himself to just the orange big box store. He's got a whole range of places he's trying to get a gig to fill his time and pocket book. ESPN caught up with West this weekend at the Drew-Goodman showdown and he has other places he's looking, including an odd choice for wares to pitch. From ESPN:
"I actually might have work with Sam's [Club], BJ's, selling knives," West said. "That's pretty cool too. I get a microphone and everything."
via
Delonte West looking for a position in retail - TrueHoop Blog - ESPN
.
Delonte West. Selling knives. OK. Could be worse, could be Cabella's or something.
West also had a quality statement regarding the relationship of the NBA fans to the lockout.
"With the lockout going on, guys could be anywhere in the world vacationing, but they're right here supporting the people," he said. "The people are going through a lockout just like we are. They make it a lot about us, but the average American is going through a lockout themselves."
Of course, the average American isn't being deprived of their profession over a multi-billion-dollar entity somehow losing money, but then, the average American isn't making between $2.5 million and $5 million annually, either.
West continues to be an enigma on and off the floor. Maybe some time slinging in a big-box store will actually help his leadership skills. And hey, if Delonte West walked up to you, looked you in the eye and told you to buy something, you'd buy it wouldn't you? One tip for his employer, though? Better
keep the break room stacked with doughnuts
. Just a heads up.