By Matt Moore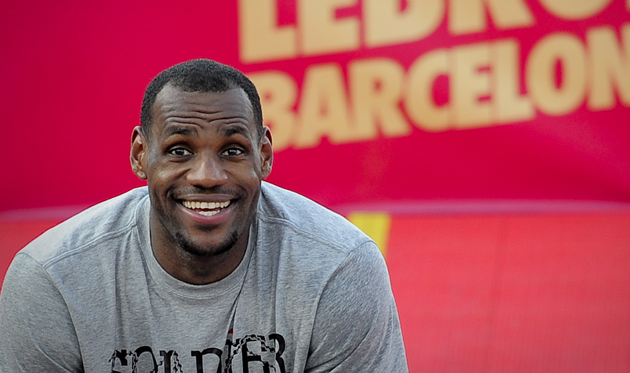 Everyone likes to make fun
of
LeBron James
' receding hairline. It's been vanquished from the battle field and is now headed home after a complete surrender. James' move towards the full shaved head is only a matter of time, really.
Dwight Howard
in particular is awfully fond
of making fun of James' hair, or lack thereof. But today, someone else joined the fray. From Twitter: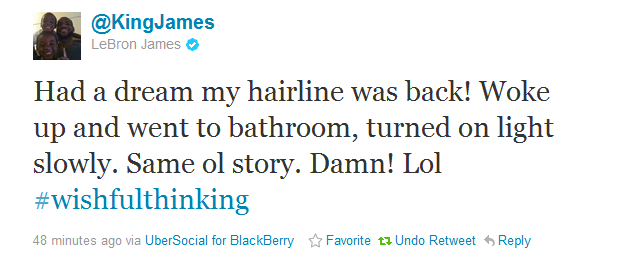 For a guy who too often takes himself and his "brand" too seriously, this is a nice change of pace. Of course, it was probably hand-crafted by a half-dozen members of his marketing team, but still. James has been super active this summer in terms of his charity work, and made an appearance at Drew League. Of course, he also got dunked on by a Taiwanese guy. But maybe this is a change of heart from his self-centered, takes-himself-too-seriously ways?
Nah.