Posted by Royce Young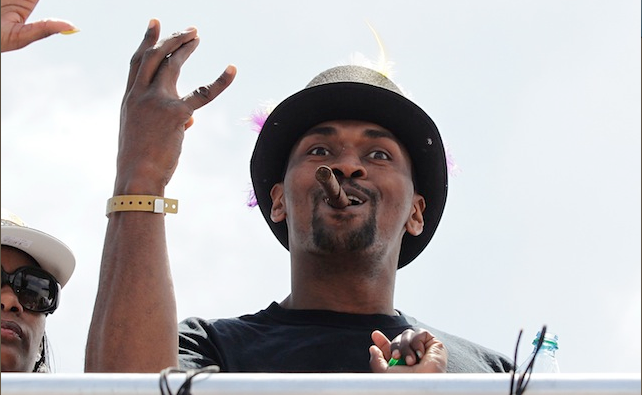 It's never been like
Ron Artest
to say anything outlandish, bold or maybe even a little crazy. I mean, we're talking
about this guy
.
So with him telling the LA Times
that he's guaranteeing a championship for the
Lakers
next season, we should be surprised, right?
Ron Artest guaranteed to ESPN Los Angeles' Stephen A. Smith in a 40-minute interview Wednesday that the Lakers will again pop the champagne bottles after winning the 2012 NBA title. Assuming there's a season of course.

"Win it all," Artest said when asked what will the Lakers do in the 2011-2012 season. "Win the whole thing. That's a guarantee."

Artest didn't sound as confident about guaranteeing that he and his dance partner, Peta Murgatroyd, would win in "Dancing with the Stars," admitting "that's going to be a problem.
Really, it's not really all that wild of a thing to say. We're still talking about the team that features
Kobe Bryant
,
Pau Gasol
and
Andrew Bynum
. The team that has won two of the last three championships.
The one big missing piece though is coach Phil Jackson who retired after last season's sweep by the
Mavericks
. New coach Mike Brown is certainly capable of captaining his group to a title, but it won't be something easy. The Lakers won't be the favorites to win it all next season and really might not even be a favorite to finish in the top three in the West.
But there's no reason for Artest to not be confident. Most of the roster is back and even without Jackson, that's a group that will be tough to beat. Stuff really went wrong for them in the postseason last year and while maybe it was a sign of things to come, a sign of the fall of the empire, it could also just have been a bump in the road.
First things first though: Let's actually have a season, OK?