Posted by Royce Young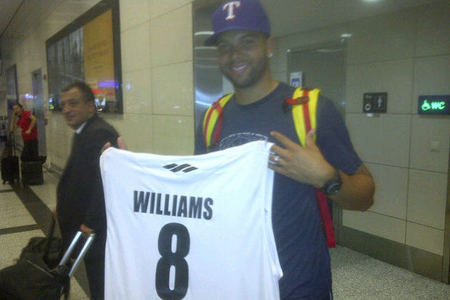 There was a bit of hemming and hawing over
Deron Williams
great Turkish adventure, but he's finally there. Officially. Pictures, video and reports prove it. (
Here's a video of him arriving with a crowd surrounding him
.)
Williams arrived wearing a Texas Rangers ballcap and had his wife and four children to join his new team, Besiktas, which begins play later this month. The team is starting training camp and to fulfill his duties under contract, Williams is there now.
Hopefully this little paid vacation is short lived though because Williams does possess an NBA opt-out clause that would allow him to return to the
Nets
if the lockout is resolved.
Via Nets Daily