By Matt Moore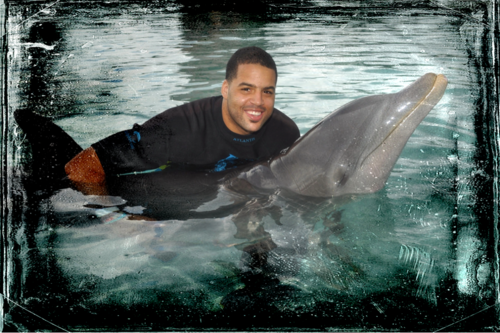 I'd love to fill this in with some sort of basketball analysis on May, how he looks like he's lost weight, how he's doing overseas, how he represents the very reason two draft picks should be granted to NBA teams. But really, this is just a photo of former Charlotte Bobcat and Sacramento King
Sean May
swimming with a dolphin.
My favorite part is that he used one of those artistic photo apps for the smartphone to have this picture taken. Note the artsy border to the photo. Because really, when you want to remember that time you swam with a dolphin (who looks stoned), you want to make sure you have it look like something out of a hipster's photo exhibit.
Via
Sean May's Tumblr
, my new favorite thing in everything.