Posted by Ben Golliver.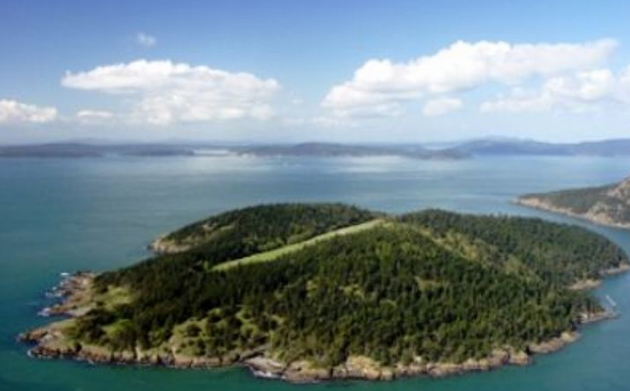 We're in the middle of an NBA lockout and that means painful cutbacks. That goes for everyone, including the billionaires who own the teams.
It's impossible not to feel immense sympathy for Portland
Trail Blazers
owner Paul Allen, who has decided to make the difficult decision to sell one of his private islands.
Yahoo.com
has the details
.
Paul Allen, the Microsoft co-founder that ranks 57th on the Forbes World's Billionaires list with $13 billion, is offloading his private island. Allan Island, situated near Anacortes, Wash., is back on the market and at a reduced price, reports the Seattle Post-Intelligencer and Realtor.com. Allan Island has bounced on and off the sale block since 2005, when its initial price tag was $25 million. It took a $5.5 million price chop in 2006 before re-emerging with the current $13.5 million asking price. Windmere Real Estate has the listing. Allen bought the island in 1992, reportedly to build a vacation home, before snatching up the Sperry Peninsula site on nearby Lopez Island in 1996 and abandoning his original plans.

Allan Island, named for a Navy hero (not the billionaire), is an almost entirely undeveloped 292-acre island jutting out of the Pacific Ocean, north of Seattle. It is one of 172 islands comprising the San Juans archipelago. The land boasts one modest house — a caretaker's cabin fitted with water, septic and generator. There's also a 2,400 foot grass airstrip and a boat dock, the only two means by which a person can access the island. Jeep trails wind through the acreage and beaches dapple the coastline. The island does not, however have electricity. That would cost about $3 million to pipe in, says Wally Gudgell, the property's listing agent and a 40-year veteran of private island real estate sales.
The island's
Windermere.com real estate listing
has some additional information.
292 acre private island SW of the City of Anacortes near Skyline Marina between Burrows Bay and Rosario Strait. Accessible by private plane, boat, or float plane with a partial breakwater and dock plus a grass airstrip. Enjoy outstanding building sites with beaches overlooking Rosario Strait, the Olympic Mtns, & Strait of Juan De Fuca.
No electricity? What a dump. This is like the Sacramento
Kings
of private islands.
And yes, you read that right: The island has lost nearly half of its asking price in six years. You've got to love the business savvy from Allen, who has honed a reputation in recent years for impatient and rash decisions and has lost untold sums of money in failed investments in the technology and cable industries.
For comparison's sake, the current $13.5 million asking price is a little bit more than what Blazers forward
LaMarcus Aldridge
is set to make in 2011-2012 but a bit less than what guard
Brandon Roy
will take home.
Picture courtesy of Windermere.com.