Posted by Ben Golliver.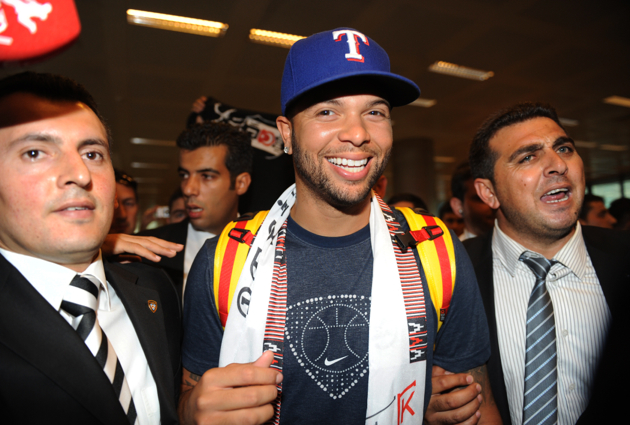 If you were in the "I'll believe it when I see it crowd" with regard to New Jersey
Nets
All-Star guard
Deron Williams
' decision to play professionally in Turkey, you can officially believe it.
Williams made his debut for Besiktas on Saturday, just two days after
arriving in Turkey
, where he was mobbed by fans at the airport. Besiktas defeated Italian club Montepaschi Siena, 93-91, in a touranment in Italy. Williams finished with 14 points, eight rebounds and six assists in 18 minutes of action
according to NetsDaily.com
.
Reacton to the first game was positive from both player and coach.
Williams
explained on Twitter
that his appearance wasn't necessarily planned.
Went to the gym to watch the team play today! Shot around for a couple min and then decided to play and got a [Win]! #WhyNot
A translated
TotalBasket.com quoted
Williams' coach calling him "the biggest player in Europe."
Besiktas coach Ergin Ataman [said about] Deron Williams, the new star for the team after the game on Twitter, "I have seen so far the biggest player in Europe."
Back in Nov. 2010
, former NBA All-Star
Allen Iverson
lost in his debut appearance for Besiktas. By January,
reports surfaced
that Iverson would leave Besiktas due to a leg injury.
Now that the "Will Williams actually show up in Turkey?" question has been answered, attention turns to the obvious next question: "How long will he last?"