Posted by Royce Young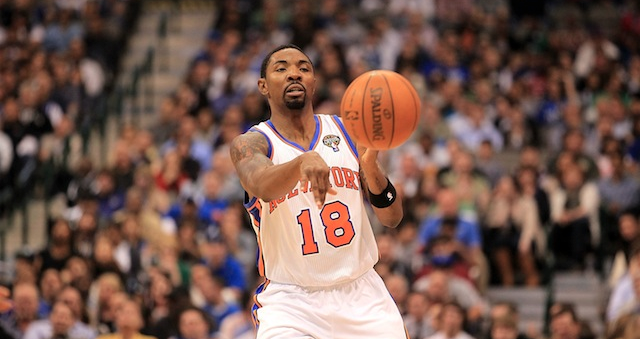 Roger Mason Jr. has come clean. His Twitter was not, in fact, hacked. He did, in fact, tweet, "Looking like a season. How u." By accident still, but he did it.
NBPA vice president Mason was on ESPN Radio Wednesday
(about the 43-minute mark) and was asked about the tweet/non-tweet and fessed up to it saying it was meant to be a text.
Mason explained it like this: "Actually I was in high school with my son and I have an assistant that frequently updates my account. And a friend of mine sent me a message about how the lockout could last. And I said, 'It looks like it could be a season.' So it sent him a message back. She sends a message thinking it was a text message but it wasn't, it was a tweet.
"So I got a bunch of calls from media and they asked me about the tweet and I didn't know anything about it so I assumed I had been hacked."
The Twitter sleuths at SLC Dunk
already nailed that down
, but at least Mason is admitting it now. Remember, he tweeted this after the "How u" tweet: "Someone just hacked my account. I did not say its looking like a season!" It really was just the perfect storm because of the building optimism and the just recently wrapped meeting right before the tweet. Talk about a funny situation, right you guys?
And by the way Mason explains it there, it's the exact OPPOSITE of what we had taken it as. Instead of him saying, "Looks like there will be a 2011-12 NBA season!" Mason was actually responding to how long the lockout could go. "Looking like a season," he said. Which is a total, total buzzkill. I almost wish he had just been hacked and that was it.
Via Tommy Beer