Posted by Royce Young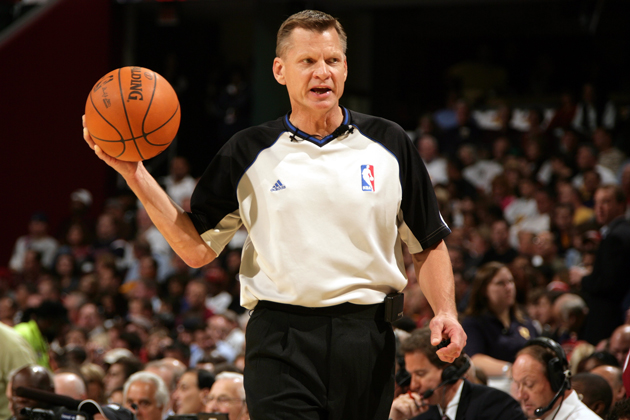 A deal has been made! Shout it from the rooftops! No, not
that
deal. Just the referees. Oh, those annoying referees, always trying to upstage the real action.
According to the AP
, the league and referees union has reached a new collective bargaining agreement that will stand for five years. The NBA confirmed the report and officially announced the 5-year deal in a press release on Thursday afternoon.
The current CBA expired Sept. 1 and
as we told you a couple weeks ago
, the NBA could've been looking at a second lockout to deal with. The NBA's owners will ratify the agreement at their meeting in Dallas on Thursday.
The league was looking at potentially having to use replacement refs for the second time in four years. Replacement officials were used in the 2009-10 preseason but a deal was reached before the season.
If you recall, it was a bit of an ugly negotiation as NBRA had filed charges with the National Labor Relations Board in February, claiming the league was refusingl to negotiate with the union concerning non-economic issues. And then there was the supposed "obscene gesture" by David Stern at the lead union attorney.
It's not anything as important as reaching a new CBA with the players, but referees play a pretty significant role in the NBA. Imagine substituting top guys like Steve Javie and Joey Crawford for a couple rec league dudes that might be more interested in getting autographs than laying down the law. Of course that implies there's a season for them to officiate, but you get my point.
The good news is that we don't have to worry about this if a deal is reached with the players. Refs are a major part of the NBA, like it or not, and having this done means that once a new deal is struck between the players and owners, life can hopefully go on as normal and a season start with no hitches.