Posted by Royce Young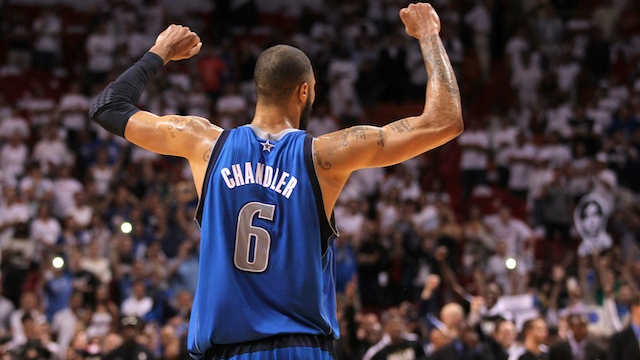 So the lockout could be ending soon, depending on who you're listening to. Maybe it extends into the season, but if it doesn't and a deal gets settled in the next few weeks, we're going to have one heck of a free agency period. Really, no matter when it's settled, we're going to have one wild free agency period.
(Unless we were to miss all of 2011-12 and you combined this class with
next
year's group. Now that would be something.)
If you thought the summer of 2010 was a frenzy, try cramming it all into a two-week period. Maybe I'm just thinking of how horrible it'll be for me. Regardless, you can be sure that all 30 teams have a pre-written itinerary on what they want to accomplish once the lockout is lifted. They have been planning, plotting and preparing to target the players they want or finish up a few final transactions on the roster.
But what's the
first
order of business for everybody? What's the priority, the thing that each team wants to get done right away? Here's a stab at each team's top job.
Atlanta Hawks:
It really appears that the Hawks are ready and willing to let
Jamal Crawford
walk, but there's still a decision to made whether or not they want to compete for him in the free agent market. He was a key part of the team that made a somewhat surprising run to the Eastern Semifinals and re-signing him could be a priority. Problem is, they don't really have the funds for it.
Boston Celtics:
What happens with
Jeff Green
? The Celtics have already tendered him a qualifying offer, but someone surely will extend him an offer sheet. The Celtics have issues at center still and
Glen Davis
is unrestricted, but figuring out Jeff Green's situation is probably weighing heaviest on Danny Ainge's mind.
Charlotte Bobcats:
The Bobcats made a big splash in the draft, but if that's going to matter, they've got to get
Bismack Biyombo
on the team. His buyout could still be a major issue and though he says he'll be on the team when training camp starts, that's definitely up in the air.
Chicago Bulls:
Wing scorer. Say it with me,
wing scorer
.
Derrick Rose
needs help (and an extension) in a big time way and it's up to Gar Foreman and company to find that help. Jamal Crawford maybe?
Caron Butler
?
J.R. Smith
if he wasn't in China? Someone has to give Rose a little offensive help and that's the top priority for the Bulls.
Cleveland Cavaliers:
First thing? Putting
Baron Davis
on the scales to make sure he doesn't weigh 300 pounds. After that, there isn't a whole lot to be done in Cleveland. The club's rebuilding around their two lottery picks and you don't want to crowd the roster in a way that stunts their development.
Dallas Mavericks:
The defending champs have a whole lot on their plate once the lockout ends. Caron Butler's contract is up. So is J.J. Barea's. So is
DeShawn Stevenson
's. So is
Brian Cardinal
's (just kidding -- well it is up, but you know what I mean). But the first order of business for Mark Cuban is to get
Tyson Chandler
re-signed. Not just that though, but to get him re-signed to a number that makes sense for the make-up of the roster.
Denver Nuggets:
Despite the lockout, the Nuggets have kind of been gutted. J.R. Smith,
Kenyon Martin
and
Wilson Chandler
are in China until at least March.
Danilo Gallinari
signed in Italy but has an NBA out. But all of that doesn't matter near as much as getting Nene re-signed. Without Nene, it doesn't matter. With Nene, there's still something worth building around.
Detroit Pistons:
The Pistons are kind of trying to quietly usher out the old and bring in some new.
Tayshaun Prince
is a free agent, but I don't think they care. What'll be most interesting is how they handle
Rodney Stuckey
. The Pistons drafted
Brandon Knight
in June with Stuckey already their point guard. Do they want Knight to take over? Do they want to play them together? Share the role? Sorting out Stuckey's future is definitely what Joe Dumars has to do first.
Golden State Warriors:
The Warriors could be players in free agency, but really, it's about deciding once and for all if
Monta Ellis
and
Stephen Curry
really are the backcourt tandem of the future for the team. If there's a time to move on, it's now when both of their values are still high. The Warriors flirted with dealing Ellis last season but it didn't happen. They're probably planning on revisiting that.
Houston Rockets:
First order of business: Properly sending off Yao with a jersey retirement ceremony. After that, the Rockets are fairly settled, though you know Daryl Morey is just itching to pick up a phone and start transacting once the lockout's over.
Indiana Pacers:
The Pacers have a number of expiring deals and aren't likely looking to re-sign them (maybe
Josh McRoberts
, maybe
Jeff Foster
). Larry Bird has been hunting more pieces to add to his mediocre roster for a while and you can be sure the Pacers are going to target some of the bigger free agent names in this class.
Los Angeles Clippers:
Eric Gordon
is ready for an extension, but the Clippers better be ready to match any offer
DeAndre Jordan
gets. You might not think that's a big deal, but forget
Chris Kaman
. The future of the Clips frontcourt is
Blake Griffin
and Jordan. You seven-footer from Texas A&M finally started figuring himself out a little last season and he's not far off from becoming a major defensive impact player.
Los Angeles Lakers:
Shannon Brown
's unrestricted, but he's really not that much of an impact player to be that concerned with. The Lakers might have to focus on how to re-structure the roster to suit a new CBA that could greatly cut into their total salary. Will they have to move
Lamar Odom
? Metta World Peace? But first things first: Giving Kobe and Mike Brown a proper introduction and letting them figure out the direction of the offense.
Memphis Grizzlies
:
Marc Gasol
. That's it for Memphis. It'd be nice to get
Shane Battier
back, but it's all about Gasol.
Miami Heat:
It's kind of been overlooked, but Pat Riley and the Heat have a busy couple weeks waiting on them.
Mike Bibby
,
Jamaal Magloire
,
Juwan Howard
,
Erick Dampier
and
James Jones
are all unrestricted and
Mario Chalmers
is restricted. It's decision time for the Heat. Do they start restocking with veteran talent or look to get younger and develop?
Milwaukee Bucks:
That first practice in Milwaukee is something Scott Skiles has probably been thinking about for a while. "Brandon, this is Stephen. Stephen, this is Brandon." The Bucks have some new talent as
Stephen Jackson
joins
Brandon Jennings
, but how will they get along?
Minnesota Timberwolves:
Here's what David Kahn's to-do list looks like: 1) Hug Ricky. 2) Hug Darko. 3) Overpay a questionable free agent at a position you already have three guys. What it should look like: 1) Convince
Kevin Love
somehow to sign an extension. 2) Get rid of
Michael Beasley
and let
Derrick Williams
have the starting small forward spot all to himself. 3) Tell Rick Adelman to do his thing.
New Jersey Nets:
Kris Humphies is an important piece of business but his re-signing goes hand in hand with the larger thing: Proving to
Deron Williams
that this is a place he wants to re-sign. The Nets have to take advantage right away of showing Williams they're serious about winning. And you do that by getting him some immediate help.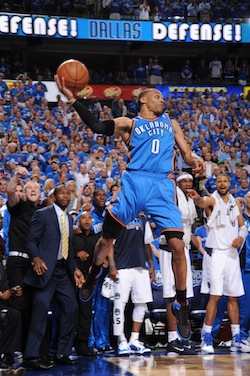 New Orleans Hornets:
It's all about
David West
for the Hornets. Yes, he suffered a major knee injury last season. But he chose to become an unrestricted free agent and a team like the Nets is likely to come calling quickly. Can the Hornets hang on to
Chris Paul
's buddy?
New York Knicks:
The Knicks have a little bit coming off the books but really they need to try and resist the urge to do something drastic in this free agency period. Which they will because of the big names coming up in 2012. Still, they want to field a solid team for this season -- and Mike D'Antoni needs them too -- so adding a quality veteran to help on the inside would be good.
Oklahoma City Thunder:
The young Thunder roster is pretty much entirely set up. But Sam Presti has something to do right away once the lockout ends -- get
Russell Westbrook
his extension. Presti brought
Kevin Durant
his at midnight last July to make sure there was no doubt about locking up his superstar. Presti better be stalking Westbrook's house on the whim he lockout ends so he can extend the same treatment to his other star.
Orlando Magic:
First order of business for Otis Smith and the Magic? Resume begging
Dwight Howard
to stay. One way to show it would be to get him some help, but Smith sort of laid those cards on the table last year in the
Gilbert Arenas
/Hedo Turkoglu trade. So it's back to convincing Howard there's a plan for the future and that it'll get better.
Philadelphia 76ers:
Someone is ready and willing to give
Thaddeus Young
a serious offer, so the Sixers better be ready to match anything and everything.
Phoenix Suns:
Steve Nash
's trade value will be highest at the beginning of the season, so it's up to Lance Blanks and Robert Sarver to figure out if they're ready to move on.
Aaron Brooks
is a restricted free agent so if the Suns lock him up by matching an offer sheet, that'll be an indication that the Suns are preparing for life without Nash.
Portland Trail Blazers:
The Blazers are in love with
Nicolas Batum
, so extending him could be the first order of business, but really, the Blazers need to find a new general manager first. And whoever that guy is needs to decide that if for the off chance someone gives
Greg Oden
an offer, if he's willing to match. Oden already has an $8.8 qualifying offer, which is huge, so once Oden signs that, he'll likely be signing with the Blazers for another year.
Sacramento Kings:
The Jimmer-Tyreke backcourt is going to be an interesting experiment, but
Marcus Thornton
is quietly one of the more intriguing free agents out there. The Bulls are likely looking at him long and hard right now. He's restricted, so the Kings could keep him, but the question is, with Tyreke moving off the ball for good and Jimmer handling the point, is it worth paying Thornton to just have him come off the bench?
San Antonio Spurs:
Um, I guess just resume the typical day-to-day of the Spurs. Gregg Popovich is the longest tenured coach with a team and R.C. Buford probably isn't looking to go do anything drastic in this market. The Spurs are definitely aging, but there's not a lot to be done about that right now.
Toronto Raptors:
Assuming the Raptors actually have
Jonas Valanciunas
for next season, Dwane Casey and company have to figure out if he's ready to cover for
Andrea Bargnani
on the inside. Can those two really play together and handle enough rebounding and defensive duties? The Raptors are in a place where they have to wait and see with some young players and aren't likely targeting any big names in the open market.
Utah Jazz:
Most likely,
Andrei Kirilenko
won't be re-signing with the Jazz. So Kevin O'Connor will have to make a choice when the lockout's over: Does he try and restock a roster that can maybe squeak out the eight-seed, or does he commit to rebuilding around
Enes Kanter
,
Derrick Favors
and others and just let them play it out? The Jazz would love to get some wing scoring help, so O'Connor will probably at least look that direction, but we'll have to see how serious he is.
Washington Wizards:
It's not an earth-shattering decision, but
Nick Young
is a restricted free agent. And with his scoring ability, someone is ready to pay him. Do the Wizards want to keep him? Do they want to look elsewhere and maybe target say, Marcus Thornton? Or do they just let Young walk and see what
Jordan Crawford
's got?