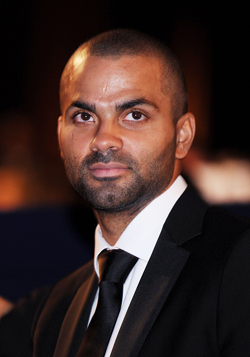 Posted by Royce Young
Tony Parker
, owner of ASVEL in France, made a big signing today. He signed Tony Parker.
Via Sportando
:
In the meantime, at Radio Montecarlo, Parker confirmed the deal: 'Today I can say that I signed with ASVEL for the lockout period. I took my decision on Monday. For me it is a big honor to return to France and it is a logical choice to play for ASVEL". As reported by Basketusa.com, Parker accepted to play for the minimum salary, €1.500 per month and paid his own insurance. 'I had a rich offer from China and an important one from Barcelona, but I said since the beginning I would have played just in France' said Parker.
A previous issue was Parker's insurance but
he's already said he'd pay for that himself
.
Parker, like a lot of other players, was waiting a little bit before committing to anything overseas. Already more than 50 NBA players have signed to player in Europe or China, but the biggest names have mostly held out. Labor negotiations are still ongoing, but already preseason games have been cancelled as well as training camps postponed. With the lockout threatening to delay the start of the regular season by Monday, Tony Parker just made the decision it would be best to sign with Tony Parker.
I assume Tony Parker gave Tony Parker and NBA out clause as well.
Parker will miss his team's first game but should make his debut next week against Paris-Levallois.