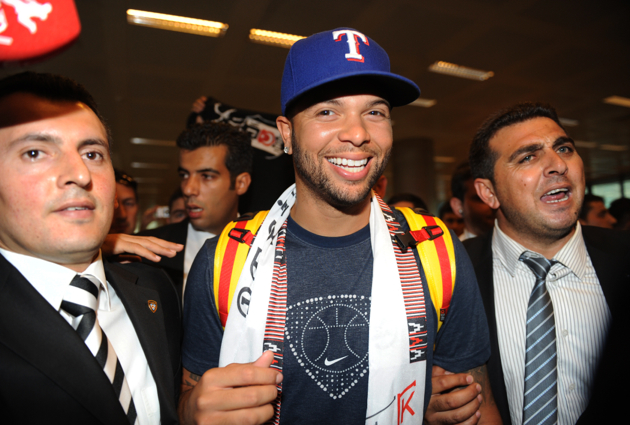 By Matt Moore
Sounds like a great vacation, right? See the sights, try local food, experience a new culture. And hey, play some basketball with guys who aren't even in your league. You can drop 40 a game if you really want to, but you won't, because you're a guest in their country.
Turns out it's not quite that easy for
Deron Williams
with Besiktas in Turkey. From ProBasketballTalk.com:
Williams led Besiktas into the EuroCup last week, which is a second tier tournament that took place in Belgium, and he had 7 points on 3 of 13 shooting with 6 turnovers. The man who should dominate at this level watched his team get eliminated fast.

Days before that in D-Will's debut for Besiktas he was 3 for 15 shooting.
via
Deron Williams not impressing anyone in Europe so far | ProBasketballTalk
.
Williams told the
New York Times
that he's getting bumped around so much, it's difficult for him to adjust. So to review, he can't hit shots, and the guy who's less than four months removed from wrist surgery is getting lots of contact without an NBA training staff around.
That sound you hear is Mikhail Prokhorov saying "No, really, 52 percent BRI is fine!"