Posted by Ben Golliver.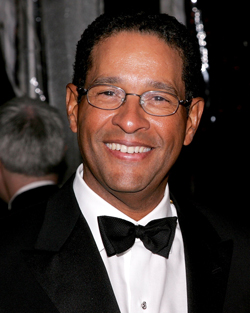 NBA commissioner David Stern sat through more than 16 hours of labor negotiations on Tuesday and into Wednesday morning, but the harshest words aimed at him came from outside the bargaining room.
Emmy-winning television commentator Bryant Gumbel closed Tuesday night's episode of
HBO's Real Sports
with a pointed editorial aimed at Stern, whose league has made little progress in negotiating a new collective bargaining agreement since it locked out its players on July 1.
Gumbel's statement evoked slavery with reference to a "plantation," "boys" and "hired hands". Gumbel and a vast majority of NBA players are African-American. Stern is not. The following is a transcript of his editorial.
"Finally, tonight, if the NBA lockout is going to be resolved any time soon, it seems likely to be done in spite of David Stern, not because of him," Gumbel said. "I say that because the NBA's infamously egocentric commissioner seemed more hellbent recently on demeaning the players rather than his game's labor impasse.
"How else to explain Stern's rants in recent days. To any and everyone who would listen, he has alternately knocked union leader Billy Hunter, said the players were getting inaccurate information, and started sounding 'Chicken Little' claims about what games might be lost if players didn't soon see things his way.
"Stern's version of what has been going on behind closed doors has of course been disputed, but his efforts were typical of a commissioner who has always seemed eager to be viewed as some kind of modern plantation overseer, treating NBA men as if they were his boys. It's part of Stern's M.O., like his past self-serving edicts on dress code and the questioning of officials. His moves were intended to do little more than show how he's the one keeping the hired hands in their place.
"Some will of course cringe at that characterization but Stern's disdain for the players is as palpable and pathetic as his motives are transparent. Yes, the NBA's business model is broken. But to fix it, maybe the league's commissioner should concern himself most with the solution and stop being part of the problem."
Here's the video of Bryant Gumbel's editorial against NBA commissioner David Stern.
These are not Gumbel's first controversial remarks concering racial issues.
In 2006, SportsBusinessNews.com reports that Gumbel
had harsh words
for then NFL commissioner Paul Tagliabue and then National Football League Players Association executive director Gene Upshaw.
"Before he cleans out his office, have Paul Tagliabue show you where he keeps Gene Upshaw's leash," Gumbel said. "By making the docile head of the players union his personal pet, your predecessor has kept the peace without giving players the kind of guarantees other pros take for granted. Try to make sure no one competent ever replaces Upshaw on your watch."
In reference to the 2006 Winter Olympics, NewsBusters.org reports that Gumbel
said
: "Try not to laugh when someone says these are the world's greatest athletes, despite a paucity of blacks that makes the Winter Games look like a GOP convention."
Back in March, Minnesota Vikings All-Pro running back Adrian Peterson made
a reference to slavery
during the NFL's recent lockout.
"It's modern-day slavery, you know?" Peterson said. "People kind of laugh at that, but there are people working at regular jobs who get treated the same way, too."
Hat tip: ProBasketballTalk