Posted by Ben Golliver.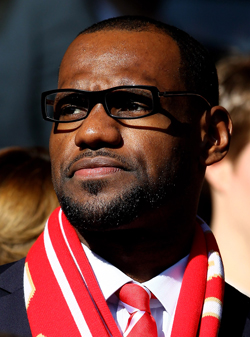 It sounded too good to be true, didn't it?
A full galaxy of NBA stars travelling the globe to bring basketball to all corners of the Earth during the biggest hoops drought in a decade?
As recently as a few hours ago
, plans were reportedly all set for
Kobe Bryant
,
Kevin Durant
,
LeBron James
,
Chris Bosh
,
Carmelo Anthony
,
Amar'e Stoudemire
,
Chris Paul
,
Derrick Rose
,
Russell Westbrook
and a host of other NBA stars to make a six-game tour that would have included stops in Puerto Rico, England and Australia.
Unfortunately, multiple reports broke on Wednesday afternoon that many of the biggest names would not actually be participating.
Although his name was mentioned by tour organizers,
the South Florida Sun-Sentinel reported
that James "not only won't be part of NBA world tour but had never committed to [the] project in [the] first place."
Shortly thereafter,
ESPN.com reported
that James, Anthony and Paul had all chosen not to participate.
HoopsWorld.com then reminded
everyone that Rose and Westbrook were recent scratches too.
I guess if you're going to fail, fail big.
Update
:
The Sun Sentinel reports
Wednesday night that the world tour has been repackaged as a one-game exhibition in Puerto Rico, starring Bryant, Durant, Stoudemire, Bosh,
Dwyane Wade
, Diwght Howard,
Blake Griffin
,
Chris Kaman
,
Kevin Garnett
,
Kevin Love
,
Paul Pierce
,
Rajon Rondo
,
Carlos Boozer
and
Tyson Chandler
.