Posted by Ben Golliver.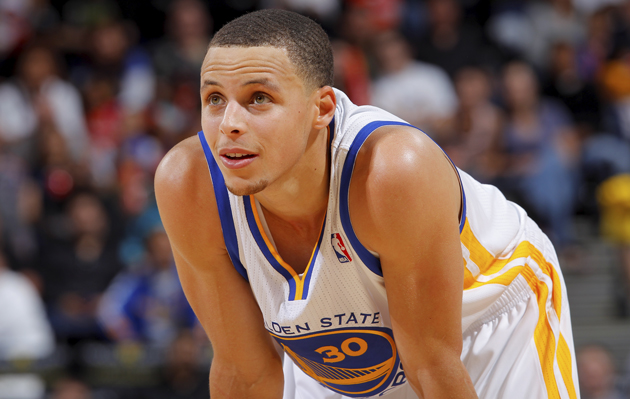 Golden State Warriors guard Stephen Curry would be forgiven if his head was spinning.
In the past year, Curry has had to adjust to a new owner, a new management team, a new coach, a new wife, a new wheel (a surgically-repaired right ankle), and, of course, the NBA's new world order: a no-end-in-sight but could-end-any-minute lockout. It's a minor miracle that Curry has survived trade rumors, rehabilitation, and endless labor negotiations intact, but it's also not all that surprising, given that we're talking about a player who made his reputation by pushing past doubters at every step in his NBA journey.
Curry made his current mantra clear in a phone interview last week. The injuries, the Warriors' organizational transition, the labor impasse, the wedding, and an unlikely return to college -- all of it -- will be taken in stride. He will "flow" regardless of what happens. He's one of many NBA players who continue to be about their business even though the lights in the NBA arenas are turned off, the practice facilities are locked, and coaches are no longer a phone call or text message away, lest NBA commissioner David Stern appear from the shadows to levy a mega-fine.

That business began back in May, when Curry underwent surgery to repair ligaments in his right ankle after vicious sprains dogged him throughout the 2010-2011 season, and has continued with a lengthy rehabilitation program, a brief stop at the "Lockout League" in Las Vegas, and extensive work with Accelerate Basketball in North Carolina, where Curry is working to complete his degree at Davidson. Now, more than five months post-surgery, Curry says he would be ready if NBA training camp were to open tomorrow.
"I'd be ready," Curry said, before offering a qualifier. "It would just be seeing how it reacts to two-a-days and back-to-back games and that kind of thing. When I'm on the floor right now, I feel unlimited in my motions, and feel confident mentally and physically when I'm out there. It's a good start."
A good start, but not yet a total recovery, at least not without the knowledge that the ankle will hold up to game conditions.
"I don't know what it's going to feel like," Curry admits. "The first week of training camp will be able to tell me exactly where I'm at with the rehab and physically speaking. When the actual games start, I don't want to be limited [minutes-wise], so hopefully the week of training camp that we have will allow me to just get out and play and help my ankle respond when I'm out there competing."
It's not just the ankle that will need to respond to game situations when he next takes the court. Curry will be looking to new head coach Mark Jackson, brought in by new Warriors owners Joe Lacob and Peter Guber, instead of Keith Smart, who was let go after the Warriors season ended with another trip to the NBA Draft Lottery.

Last week, Jackson told CSNBayArea.com that his practice philosophy will focus on quality not quantity. Working long hours just to say they did it won't be the Warriors way. "There's no sense coming in at 6 in the morning," Jackson told the site. "It's fake hustle. I appreciate it. But for what? Enjoy life and make sure you're ready."
Jackson, No. 3 all-time on the NBA's assists list, was hired just three weeks before the NBA's gag order went into effect and hasn't been able to contact Curry since June. Regardless, Curry likes what he hears when it comes Jackson's outlook.
"I like that approach," Curry said. "We're going to be focused, we're going to be efficient, we're going to work hard, watch film and get better. Like he said, just practice 3-4 hours, everybody has to be focused on what's going on. I get my extra work in individually. It's not like I'm deprived of court time when it comes to practice and during the season."
The Warriors were better than average offensively in 2010-2011, but their bottom-five defense kept them from making a serious playoff push. Curry knows what Jackson's focus will be next year, as the Warriors hope to climb into the postseason for just the second time since 1994-1995.
"Coach Jackson is going to come in and set the tone for us defensively. We have to have that presence every night when we come out and play. For me, being the point guard and general on the floor, that's going to start with me and trickle down to everybody else, be his extension on the court."
Coming off a season in which he posted 18.6 points and 5.8 assists per game – but also committed 3.1 turnovers per game -- Curry is looking for the same things from himself in his third NBA season that Warriors fans want to see: consistency and leadership. And, listening to him survey his roster of teammates and describe his team's needs, it sounds as if he feels like he has the horses to compete.
"We have four key guys coming back and a lot of great rookies that are coming in," Curry said. "We just need some depth on the bench. We have myself, Monta Ellis, Dorell Wright and David Lee. We're going to be the starting four. Andris Biedrins is coming back, he'll be our starting five, most likely. That's going to really be a good start.

"We just have to get our bench production up. We're missing Reggie Williams, who is over in Spain right now, so we've got to fill his spot. We drafted well with Klay Thompson and Charles Jenkins who will be our backup guards and who can play some decent minutes. We also drafted Jeremy Tyler who is a beast down low. We just need to get a couple of veterans who can be voices in the locker room for us."
Curry had a brief taste of his leadership duties back in September in Las Vegas, where the Warriors led the NBA in attendance at Impact Basketball's Competitive Training Series, an independent "lockout league" for players to get into shape and experience full 5-on-5 runs against fellow NBA competition. More than half of Golden State's roster showed up.
"It was just an opportunity for us to get together and see each other collectively for the first time in three months," Curry said. "Get on the floor, get some workouts in. I played in the Impact League for about five minutes, it was my first time playing since the season was over with. It allowed me to get some reps but not push it too hard. All the guys that were out there worked hard, hopefully we won't have to schedule any more of those."
With summer officially over and school back in session, Curry is currently surrounded by classmates instead of teammates. Not many NBA players have returned to school during the lockout, and even fewer had the kind of impact that Curry did at Davidson, where he put the small school on the national map by averaging 25.3 points per game and earning All-American recognition.
Curry admits that his presence drew some extra attention when he first stepped on campus but says that things have mostly settled down. "[The other students] have treated me like normal after the first week or two, and everybody realized that I was on campus for real and actually taking classes," he said. "[I'm trying to handle] myself in a normal fashion. I think that helped a little bit."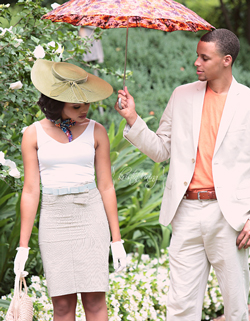 There it is again. That same theme. Trying to handle himself normally despite a series of changes and circumstances that have been, by and large, out of his control. For the time being, "normal" means establishing a nice routine: workouts, classes, and spending time with his wife, Ayesha, whom he married in July.
"We've kind of went with the flow," Curry said, describing his first few months of married life. "It's been odd timing, just a transition from the summer to seeing if the lockout was going to end. Not knowing where it was going to yet. Just a period of transition that hopefully ends soon." As hard as Curry tries to roll with the punches, his anticipation is palpable.
For now, he just waits, and waits, and waits, looking forward to the eventual return of the NBA and, more immediately, to the release of the latest Call of Duty video game next week.
"I've got the big screen in my man cave that's geared up and ready for Modern Warfare 3," Curry says, laughing gleefully about his plans for coping with the lockout boredom.
But how does his wife feel about him spending all his time in front of a 70" flat screen in his basement? "I might just have to put a controller in her hand and hopefully she might just pick it up and play," Curry said. "Get on that multiplayer. I'm going to be competitive. I won't take it easy on her."
Buy an extra controller; problem solved. Five months in and Curry clearly has this whole marriage thing figured out. We can only hope that he offers his expertise to the NBA's owners and the players union.
"If they can hear each other say 'yes' every once in a while, that might warm up the negotiations a little bit," Curry said. There you have it. Move over, George Cohen.

For a guy whose head should be spinning after the last year, Curry sure seems to keep his on straight.