Posted by Royce Young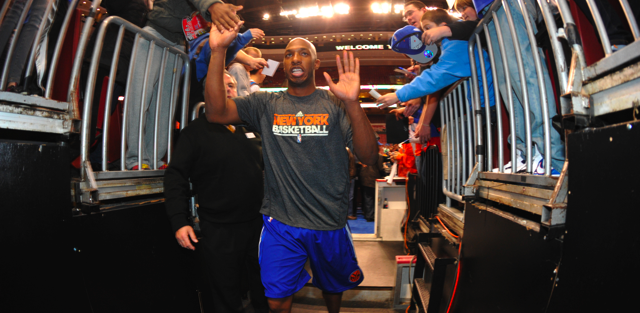 There hasn't really been a time in this NBA labor impasse where it genuinely looked like the league could lose an entire season. It's all been a lot of talk and posturing, but when things got down to it, just like in 1999, a deal was going to be made. It's been more about "when" and not "if". There hasn't been a worry yet.
Until now.
With some 50 players talking decertification, that route could derail the season easily. But in order for it to happen, 60 percent of the union would have to vote for it. And by voting for it they'd basically be saying they're fine missing one, maybe
two
, seasons of basketball. Are 60 percent of players really willing to do that?
Chauncey Billups
says no,
as he told ESPN New York Thursday
:
"I've spoken to a lot of players and I could see a lot of players wanting to do that. If you're asking me if the general body of the NBA is willing to do that, willing to lose a year's salary, I don't think guys would be willing to do that. That's going to be a position and a bridge that we're going to have to cross when we come that."
Before now, players probably hadn't entirely considered whether or not they'd be willing to miss a season. A lot of the high profile guys have said it they'll do what it takes to get a fair deal. But now, they're going to have a chance to put their money (or lack thereof) where their mouth is.
If a decertification vote actually happens, will the general body, as Billups says, want to forego a court battle and get back to basketball? Or will they dig in and fight for what they think is right?
It's getting down to it. That decision doesn't have to be made yet, but the clock is ticking for the players. The offers are probably going to start getting worse pretty soon and with this thing getting messy, that "general body" better speak up.