Posted by Royce Young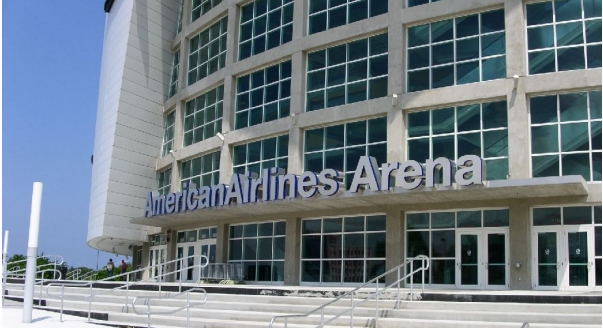 With an NBA season hanging in the balance, thoughts are shifting to who has the most at stake right now. Who loses the most without a season? Players? Owners? Fans? Teams?
All of the above, really. But in terms of dollars and cents, Miami loses the most. Not the
Heat
though -- the city.
According to CBS Miami
, the city will lose some $200 million without an NBA season. Parking next to the arena is currently going for just $3. A nearby Buffalo Wild Wings has already seen its sales drop dramatically from last year.
It shouldn't be surprising though. When a $4 billion business disappears, things are affected.
A report from Cleveland says
the NBA accounts for 35 percent of annual downtown restaraunt revenue. Estimated losses for Portland are $59 million. For Oklahoma City, $60 million. For San Antonio, $90 million.
Some cities like Memphis have considered filing a class action suit against the league because taxpayer funds were used to build a new arena that now is sitting empty.
We all know that a season without the NBA greatly changes things for a lot of people. We've all heard players pretend to apologize to arena workers about it. We've all heard David Stern pretend to call this a tragedy. People are hurt by this. Cities are being damaged. Maybe it's irresponsible for businesses and cities to put so many eggs into the NBA basket, but it's just the way it is.
I live in Oklahoma City. And the overhaul the city has seen in the three years the
Thunder
have been here is incredible. But right now, a newly renovated arena is sitting there with new outdoor video boards and a brand new grand entrance that nobody is using. And the city is not only paying for that still, but not reaping any of the rewards that were promised to it because of a team.
Projections in OKC early on said the city would add an extra $50 million to the economy with an NBA franchise. But that number is around $60 million now and growing. People wanted an NBA team here regardless, but to that casual person, the promise of an economical boost was enough to vote yes on a new tax to get a team. And now citizens are getting absolutely no return on their investment.
Everyone is losing. Everyone. Except the lawyers. They're winning big.
Via The Post Game