Posted by Ben Golliver.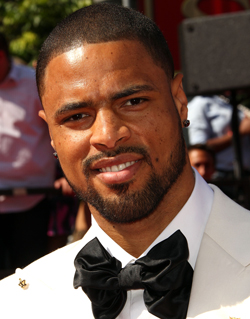 The unsung hero of the 2011 Dallas
Mavericks
title run has reportedly decided to wait out the ongoing NBA lockout, at least for now.
ESPN.com reports
that Mavericks center
Tyson Chandler
will not accept an offer from the Zhjiang Guangsha Lions of the Chinese Basketball Association.
"I was considering it but I don't think I'm going to do it," Chandler said in a text message. "It was hard to turn down."
Back in July,
CBSSports.com's Eye on Basketball staff ranked
Chandler, a defense and rebounding specialist who averaged 10.1 points, 9.4 rebounds and 1.1 blocks per game last season, the No. 3 free agent in the 2011 class.
Why pass up what was surely a million-dollar offer in China? Simple: if the NBA manages to salvage a season in the next six weeks, Chandler is guaranteed a major payday from someone. Anything that compromises that big-dollar contract represents an unnecessary risk. The easiest way to compromise that money: suffer an injury halfway across the world while playing basketball competitively for the first time in five months with no formal training camp or preseason to get up to speed.
At 29 and coming off of a title, Chandler was primed for a massive payday this summer. He is an indispensable part of the Mavericks unit and Dallas owner Mark Cuban would, in a normal year, have rushed to overpay him and get a deal done. Unfortunately for Chandler, the lockout intervened, indefinitely postponing his free agency.
Back in October, Chandler
called
the NBA's owners "dictators" and, earlier this month,
he worried
that the punitive luxury tax system in the NBA's most recent collective bargaining agreement offer to players could make it impossible for him to return to the Mavericks.
If the entire NBA season is canceled, the risk calculus might change for Chandler, given that he would need to be healthy and ready to go no earlier than September or October 2012. For now, though, he made the smart call.