Posted by Ben Golliver.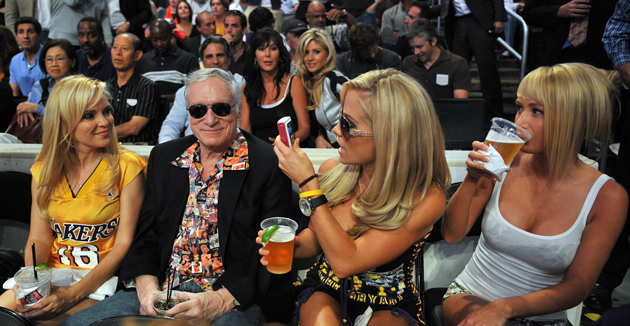 For five months we've searched high and low for any sign that National Basketball Players Association executive director Billy Hunter was competent and/or respected by his union's members. For five months, we came back mostly empty-handed, and we had our collective faith in Hunter seriously questioned last week when he decided to disband the union, throwing the 2011-2012 NBA season into an even deeper level of chaos.
Now, though, we finally have solid proof that Hunter was respected all along, that his difficult to decipher plan is unfolding exactly as he intended, and that his players are following his commands in lockstep.
CNBC.com reports
that a New York escort service has seen its profits drop 30 percent because of the ongoing NBA lockout.
A 30 percent decline seems to be the Magic number, even for Henry, who runs an escort service in New York that he says charges between $400 and $4,000 an hour, depending on the woman.

Henry says he takes between 65 and 80 percent of the total cut to match the players and other high-profile fans, who are with the client an average of four hours.

"There are replacements but they aren't as consistent and not nearly as high paying," Henry said.
Over the last two years, Hunter preached to his players that they should be saving their money. He kept preaching financial planning and many kept assuming that the players as a whole just tuned him out and went about their business. That thought was reinforced when Cleveland
Cavaliers
forward
Samardo Samuels
said that
a bunch of NBA players were already "panicking"
on the day that their first paychecks were missed this season. A few more missed paychecks, conventional wisdom dictated, and the players would cave.
But these New York escort numbers simply don't lie. The players have obviously cut back significantly. They clearly understand that they face the possibility of an extended work stoppage. This is sacrifice.
NBA commissioner David Stern and the owners must survey this statistic and force themselves to come to terms with a tough-to-swallow conclusion. Confronted with the players' steel-like solidarity under the tireless leadership of Hunter, it's time to get back to the bargaining table with an improved offer.