Posted by Ben Golliver.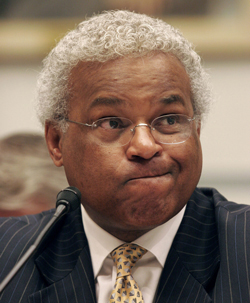 Back like they never left!
The National Basketball Players Association
announced in a statement on Thursday
that it has received the necessary signatures authorizing it to re-form as a union after it was dissolved on Nov. 14 so that it could pursue antitrust litigation against the NBA.
The National Basketball Players Association ("NBPA") announced today it has been informed by the American Arbitration Association ("AAA") that a majority of NBA players have authorized the National Basketball Players Association (NBPA) to serve as their collective bargaining representative. In less than forty eight hours more than 300 players submitted authorization cards to the AAA, which has been collecting and verifying the cards. Pursuant to this authorization and recognition from the NBA, the NBPA and NBA can now move forward towards the completion of negotiations for a new a collective bargaining agreement, with players expected to hold an in-person vote on whether to ratify the agreement by the end of next week.


On behalf of the NBPA, we thank fans worldwide for their patience as we work quickly to get professional basketball back on the court.
Now that the union is put back together, the players are able to vote to approve the tentative collective bargaining agreement taht was reached with the league early Saturda morning.
NBPA executive director Billy Hunter sent a letter on Monday,
obtained by SI.com
, in which he recommended the deal: "We support this settlement of the antitrust case. We appreciate your trust and solidarity and look forward to working through the process described above in the very near future so we can get back to doing what we all want to do: play basketball."
NBA training camp and preseason are scheduled to open on Dec. 9 and the 2011-2012 regular season is scheduled to begin on Dec. 25, assuming both sides formally approve the deal, which is expected next week,
according to Ken Berger of CBSSports.com
.