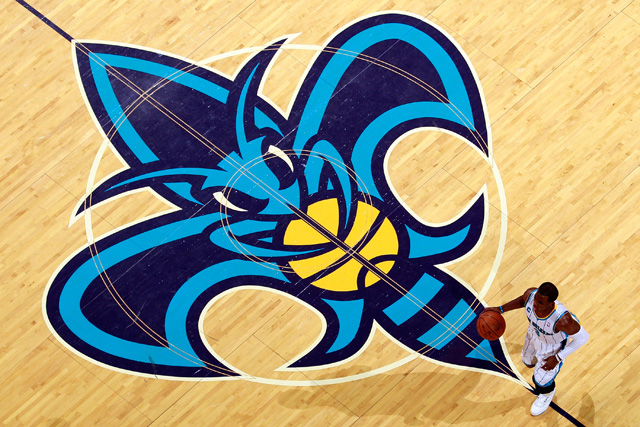 By Matt Moore
Chris Paul
seems like a genuinely good human being.
I don't know this for a fact. I'm going off of conversations I've had with others, off of interviews, and efforts, off of quiet things like charitable elements he's contributed to without fanfare or flashbulbs. So many athletes would have bailed on New Orleans after Katrina, and instead Paul embraced her, took on the role of being an icon for a city in need of heroes, took on the weight of being a savior. He's known as a quality person and locker room leader, and is a professional in every sense. You need look no further than the fact he's shown up to
Hornets
practice every day during this debacle as proof of that.
It's easy to take the route of saying Paul is selfish. That he's only looking out for himself and doesn't care about the city or the team or its fans. But that's a myopic view of a complex situation. Unfortunately, just as bad is the overly simplistic view that Chris Paul is a victim, that he has been unfairly put in a terrible situation by the evil league of evil that is the NBA, or the incompetent collection of malcontent owners, depending on your interpretation. There's this concept that Paul's role in this is completely natural, normal, that he cannot be blamed for the situation he's enduring. After all, he didn't want the NBA to own the league.
From SBNation.com:
NBA owners have varying goals. Winning is typically high on the list. There's no question that Demps and Weber want the Hornets to win, now and later. Sperling could very well feel empathetic with the franchise, as well. But the men who Stern answers to could care less if the Hornets win now or later: it's all about setting the franchise for a sale in excess of $300 million (which sounds ridiculous when you say it out loud, given the prices tagged to the Charlotte Bobcats, Philadelphia 76ers and nearly the Atlanta Hawks).

Given the purpose of the Hornets right now according to its owners, can you blame Chris Paul for wanting to be elsewhere?
via
Chris Paul And The Morality Of Choosing Your Team - SBNation.com
by Tom Ziller.
Stop. Right there. Just stop.
This started last year. Well before the sale. There were rumblings for a few years, but it kicked into high gear in July.
Of 2010
.
When Paul was quoted a few weeks ago as saying he'd be open to a trade if the Hornets aren't committed to building a championship team, it was only a small hint as to the size of the chasm that exists between the franchise and its cornerstone player. Paul, in fact, has put into motion an aggressive exit strategy that will accelerate in the coming weeks, and his clear intention is to be traded before the start of the 2010-11 season, a person with direct knowledge of his plans told CBSSports.com Wednesday.

"He wants out," said the person, who has been briefed on Paul's strategy but spoke on condition of anonymity because he was not authorized to discuss it publicly. "He wants to play with another superstar. He wants to follow LeBron's model of teaming up with other great players."
via
With Paul wanting out, new Hornets brass facing crisis - NBA - CBSSports.com Basketball News, Scores, Stats, Schedule and Standings
.
This has absolutely nothing to do with the ownership situation, beyond creating a greater roadblock to the team's ability to snag a superstar to play next to Paul. The problem with that thinking, however, is that the Hornets never were going to land a star. You're not seeing superstar team-ups in Milwaukee or Charlotte or Indiana. Paul's desire for the bright lights can be traced back to last summer, to starting trade demands and toasting to joining Melo and Amar'e in New York. This is what he and his representation has wanted, so let's not go acting like this is some sort of brand new development.
Now, from there, Ziller argues that the max salary structure is what creates this, essentially, that the NBA's own system is what provides this situation. The extra year being provided teams in order to keep players isn't enough to keep them home. And he's absolutely right.
My problem comes in with this idea that Paul has a "right" to demand a trade. That he shouldn't be criticized for wanting out. Using the current context ignores that he lit this fire nearly 18 months ago. And it ignores one subtle problem. This is all on him.
Paul can have free agency. There's nothing to stop him, nor should there be. Trying to hog-tie players to franchises is nonsense. They have a right to work wherever they want, same as you or I, provided they can garner the necessary offer. If someone's willing to pay me to write in Seattle, there's no law or leverage restricting me from doing so... unless I have a contract that says I write in Houston, or Kansas City, or Denver. That contract exists as a legal bond between me and my employer in a given city, just like Paul's is a bond between he and the Hornets. But when that contract expires, Paul has every right to pursue his options. That's not what he's doing. He wants his cake and to eat it, too.
Paul can make the max money allowed under the system. He can not exercise his opt-in for the 2012-2013 season, re-sign with the Hornets, and make the extra money allowed by signing a five-year deal vs. a four-year deal. There is nothing standing in his way from pursuing either option. Play where you want, or play for more money. He's not being restricted by tyranny. This is not tyranny. It's a collectively bargained professional sports structure. If Paul wants to bail on New Orleans after his contract is up, no one should criticize him. He gave that city all he could through a very difficult situation, with not great support on the floor, has bled for that team. He's paid his dues. And if he wants to return for the extra money, he's more than entitled to it. Say he'll sign the contract this summer right now, and all this, the distractions, the circus, the stress, it all goes away.
And, to be clear, it's within his power to request a trade. If a player is unhappy with a situation, he should be able to voice that. He's got the right to express himself, at least through his representation. (Side note: NBA, can we please get away with the fines for players voicing trade demands in public? Because at this point, it's just insulting to everyone. The fans, the teams, the players, the media.) No one should argue players should abdicate their own interests, even if that includes requesting a trade and blowing up a team's season. Teams will look to dump a player once he's past his prime, the fans will boo him if his performance suffers. It's a two-way street and loyalty is patently fickle, even if some young fans will always cheer the guy whose name is on the back of their jersey.
However, what should not be tolerated, is the idea that Paul should be pitied for this. That the league is punishing Chris Paul unfairly. Had Paul's representatives kept quiet, had Paul himself not instructed them to demand a trade, again,
18 months ago
, we wouldn't be here today. Paul has every right to put himself in this position. But that decision comes with the media circus. It comes with the risk that ownership will mishandle the process, especially when it's the NBA running that process. And it comes with the criticism.
Paul can be the hero, lifted up by all and admired for his stances. Or he can be the star, chasing the shine of a ring under the brightest lights. He can't have both.
If this current economic model has created this situation, if this is "just the way it is," then there's a flip side to it. The current fan environment has created the consequence that Paul will have to deal with the stress his decision puts on himself and his teammates, on the city and its fans.
Paul actually
can
have his cake and eat it, too. But you have to deal with the stomach ache that comes along with it.