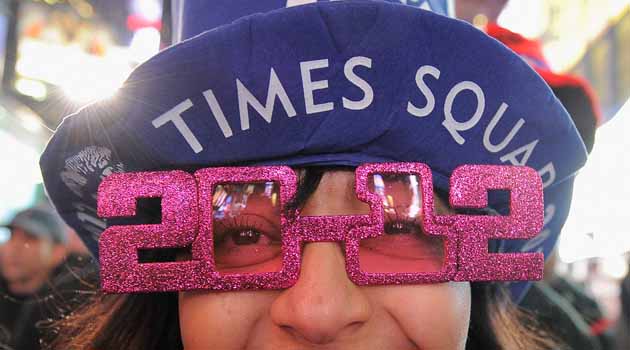 By Matt Moore
Each year on New Year's Day thousands of people resolve to do things that are important to them in the coming four seasons. Go to the gym. Be nicer to people. Diet. Learn a language. Usually they wind up at the end of the year with a handful of phrases and a round mound in the mid-section. But the sentiment is nice and self-improvement is always good. With that, here are your NBA New Year's resolutions.
Atlanta
Hawks
: Keep living in denial that they gave
Joe Johnson
all that money and are within two years of a rebuilding project.
Boston
Celtics
: Make a bucket list. You know, a list of things to do before their knees die.
Charlotte
Bobcats
: Quit audibly scoffing when your owner who shoved a new CBA down your throat shows up in his latest sports car/helicopter/space ship.
Chicago
Bulls
: Enjoy the little things in life, that fade away far too quickly. Like
Carlos Boozer
's performance in the regular season.
Cleveland
Cavaliers
: It's 2012. Time to take down the
LeBron James
dartboard, guys.
Dallas
Mavericks
: Dream big. That being such a problem for Mark Cuban. Also, remove those locker room nameplates of "Dwight Howard" and "Deron Williams" from the locker room before someone files a tampering charge.
Denver
Nuggets
: Ask LeBron James for some advice on how to close a game. You have to start small.
Detroit
Pistons
: Build a brain time machine to swap Joe Dumars' mind with the one from 2003.
Golden State
Warriors
: Four words. Hand down, man down.
Houston
Rockets
. Live with no regrets. That means no regrets about near-trades for Spanish All-Star power forwards that are blocked by the league.
Indiana
Pacers
: Make sure
Danny Granger
doesn't injure himself in that Bat Cave.
Los Angeles
Clippers
: Change name to "Adequate Defense Township."
Los Angeles
Lakers
: Forget 2011 ever happened. Ever.
Memphis
Grizzlies
: No team fights on airplanes in 2012! It's a catchy slogan! Catch it!
Miami
Heat
: Give away more puppies. People have to love them if they give away enough puppies.
Milwaukee
Bucks
. Build some houses for the homeless. They should have enough bricks lying around.
Minnesota
Timberwolves
: Help
Ricky Rubio
through the difficult time in every young man's life called puberty.
New Jersey
Nets
: Move to Brooklyn with more success than they've had building a basketball team. So don't have the truck fall into the river.
New Orleans
Hornets
: Learn from their mistakes with
Chris Paul
. Wait, they didn't do anything wrong with Chris Paul. Never mind.
New York
Knicks
: Put the little round object in the net thing.
Oklahoma City
Thunder
: Take off. The freaking. Backpacks.
Orlando
Magic
: Learn to let go. You know. In general. Not talking about anything in particular. *Cough* Dwight* cough.
Philadelphia
76ers
: The Sixers' resolution is the same every year. Trade
Andre Iguodala
for a real star to move forward with. It's their "go to the gym more this year."
Phoenix
Suns
: Put
Steve Nash
's needs before their own. And ours.
Portland
Trail Blazers
: Run carefully? Whatever avoids a serious knee injury.
Sacramento
Kings
: Uh... survive?
San Antonio
Spurs
: Get back to their real identities. With defense, efficiency and strong inside play, they can compete for a title again.
Toronto
Raptors
: Head coach Dwane Casey has introduced them to defense and rebounding to a degree. Next step: winning!
Utah
Jazz
: Find another Hall of Fame coach who will lead their team to the playoffs year after year with more consistency than any coach in league history and fits perfectly with the city's ethical standards. Should be a snap.
Washington
Wizards
: Change the team name. Can't hurt, right?