Posted by Royce Young
Before he became
Jeremy Lin
of Linsanity, Linning Time and all of that fun stuff, he was Jeremy Lin, the guy on a non-guaranteed deal that
had to sleep on his teammate's couch
.
Lin said that he's continued sleeping on teammate
Landry Fields
' couch because it's obviously been working. Who knows if he'll keep doing it, but regardless, Fields tweeted out the now famous sleeping spot of Linsanity: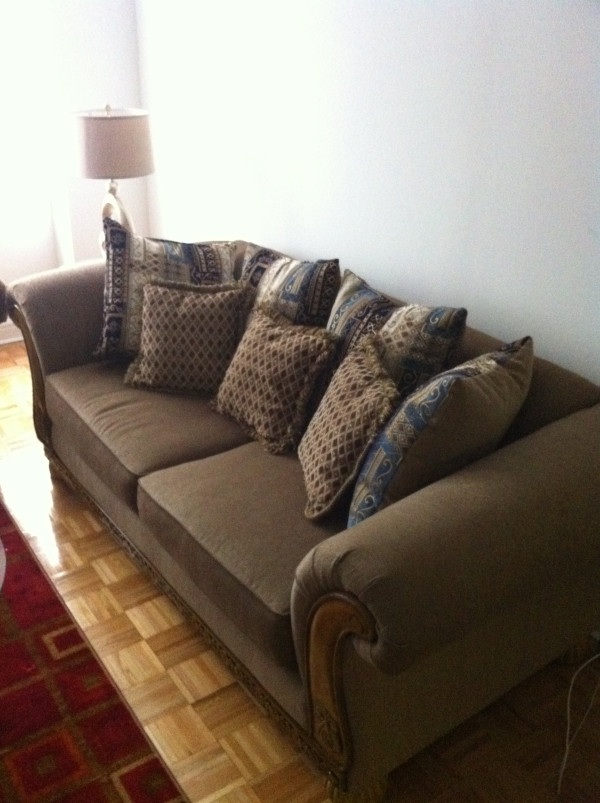 I like how Fields put all the throw pillows on it before he snapped a picture. I think it would've been better though if it was what it looked like after Lin slept on it. Pillows on the floor, sheet laid out and stuff.
Fields tweeted with it, "Ladies and gentlemen, the one and only couch made famous by @JLin7! Let the bidding begin..." I think Spike Lee might offer $5 million for it, but that's only if Lin keeps sleeping on it in his house. Can't break up routine when it's working, you know?
(Posts about where Jeremy Lin sleeps? Yep, we've all gone completely Linsane. Or at least I have.)