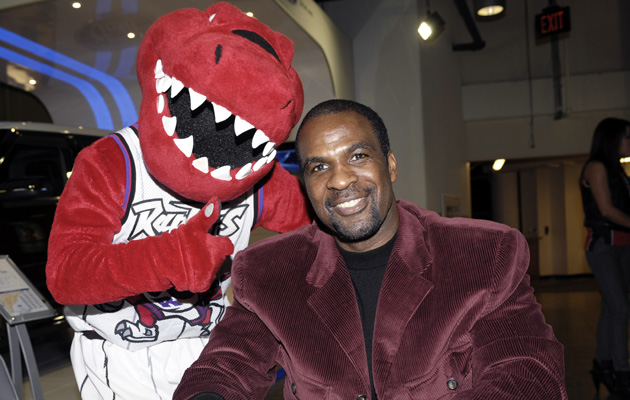 Charles Oakley called out KG and Charles Barkley over their behavior on Jime Rome's show.
(Getty Images)


By Matt Moore
Charles Oakley has opinions. And he will tell you them. And you will listen. Or he will destroy you. And now the former Knick has turned his attention to two outspoken NBA personalities in
Kevin Garnett
and the Chuckster, Charles Barkley.
Oakley appeared on "The Jim Rome Show"
with Jim Rome Tuesday and spoke about the two. He did not hold back. You are not surprised. To the quotes! From Sports Talk Network:
"Garnett left Minnesota and hollered and screamed and all that but he's not a tough guy. He's one of the weakest guys to ever play the game. He's a complimentary player and went to Paul Pierce's team and won a championship. I wouldn't consider him a top 10 tough guy."
via
Charles Oakley rips KG, Barkley
.
Oakley's claims are harsh, no shock there, but they are reflective of the other side of KG. Garnett comes off as so intense because of the screaming and pounding his head against the stanchion and whatnot. And he has been known to get into some physical altercations... usually with diminutive point guards. His M.O is usually to reach out and slap or shove someone, then to back off while being "restrained" by his teammates.
Thing is, that's a good thing.
Garnett shows restraint, which helps his team win ball games. He protects his reputation, gets in the head of his opponents, and doesn't get ejected. It's the best of all worlds. And while Garnett is certainly not as tough as the character he portrays when the arena lights come on, to say he's one of the weakest to ever play is absurd. You can't be as great a defender as he is without being at least slightly-above-average tough.
But I'll let you tell Oakley that. Because he terrifies me.
Oaklay also weighed in on legend Charles Barkley, a friend of Michael Jordan who Oakley is also notoriously close with. He was not much nicer to the Round Mound Who Isn't So Round Anymore:
Barkley for his size was a good player but he's a coward though. He was a good player for his size but, he wasn't a leader and wasn't a role model. Now he talks so bad about younger guys, I don't respect that from him…He's a fraud, he can criticize all the younger kids and if he got something to say, call them and talk to them before you just blast them. He's wants to be funny, that whole TNT thing and all that, they're like some clowns on that show.
via
Charles Oakley rips KG, Barkley
.
As Jim Rome would say, "strong."
Jeez, Oak, don't hold back. Tell us how you feel.
(
"ROME with Jim Rome"
debuts on CBS Sports Network April 3rd. You can follow him on Twitter
@JimRome
.