Posted by Chip Patterson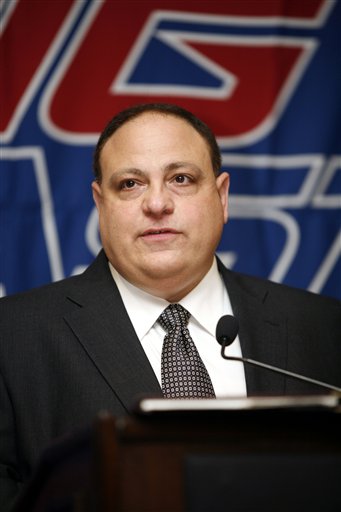 In the most recent episode of the Emmy Award-winning drama
Conference Realignment
, the Big East leadership emerged from a three-hour meeting in New York City with plans to "aggressively" pursue replacements for Syracuse and Pittsburgh.
The message from the conference has been a plan to hold the two departing schools to the 27-month withdrawal period required in the conference by-laws. However,
according to a Sporting News report
some of the Big East's current members would like to see the two programs leave "
as soon as possible
."
Part of Marinatto's "aggressive" plans for replacement reportedly includes extending football-only invitations to
Navy
and
Air Force
. The conference's membership still includes their seven non-football schools, and adding the service academies to the gridiron slate would be an easy transition. Other suggested moves for expansion include looking towards
Conference USA
, where schools like
UCF
,
Houston
, and
ECU
have expressed interest in joining the Big East.
A big piece of Tuesday's meeting was also getting
TCU
athletic director
Chris Del Conte
on board with the future of the conference. TCU is scheduled to move to the Big East in 2012, but the threat of violent realignment in the college football landscape had the school's leadership nervous about the future of the conference. For the Big East to remain attractive to the BCS, a perennial contender like TCU will be a necessary component.
But regardless of when Syracuse and Pittsburgh leave, it does seem as though the realignment shift has begun to slow - at least for the moment. The Pac-12 expressed no interest in expanding at this time, and it does not appear that the Big Ten has any desire to either. With Texas and Oklahoma recommitting themselves to the Big 12 under new leadership, it is likely that Missouri will not be making any moves to the East anytime soon.
Click here for all the latest updates on Conference Realignment
.
Keep up with the latest college football news from around the country. From the regular season all the way through the bowl games, CBSSports.com has you covered with this daily newsletter.
|
Preview