Posted by Chip Patterson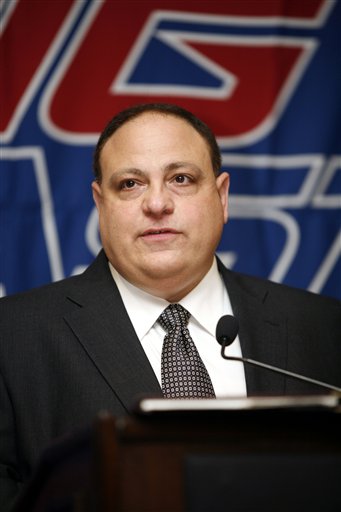 South Florida
president
Judy Grenshaft
was speaking to Florida legislators on Tuesday when she was questioned directly about the school's reported "blocking" of
UCF
as a new member for the Big East. Grenshaft began vehemently denying the reports, and offered her own update on the league's "aggressive" efforts to replace
Pittsburgh
and
Syracuse
.
"I am not stopping any university from coming in,"
Grenshaft explained
. "What is happening is the league, or the conference, now is looking at schools and they have looked very much at schools that are not in any of the states that are represented by the Big East schools right now. The ones that they're looking at right now, they do not sit in any state that the Big East schools are currently in."
What it appears Grenshaft is trying to say, is that the conference is focused on expanding their footprint beyond the current reach. Or maybe she's trying to say there is a gentleman/gentlewoman agreement amongst the university leaders to not add a school from a state currently occupied by a conference members, similar to the SEC.
Whatever she was trying to say, she didn't do a very good job of conveying the message clearly.
However if the conference is looking at schools that are not currently in a Big East-occupied state, it would
fall right in line with the report from CBSSports.com's Brett McMurphy
that
Navy
and
Air Force
were close to joining before the recent ACC exodus. It is still believed that the two service academies would be first choices for the Big East's football expansion, and there is currently no Big East team in Maryland or Colorado.
If her statements regarding the potential candidates for Big East expansion are true, it would rule out
UCF
. It would also rule out
Houston
if she's counting
TCU
as part of the Big East footprint, and it would rule out
Villanova
and/or
Temple
if she's counting
Pittsburgh
as a "current" member. Such a stipulation would be good news for a school like
East Carolina
, who recently applied for membership and has been reaching out to local leaders for help their cause.
Keep up with the latest college football news from around the country. From the regular season all the way through the bowl games, CBSSports.com has you covered with this daily newsletter.
|
Preview