Posted by Chip Patterson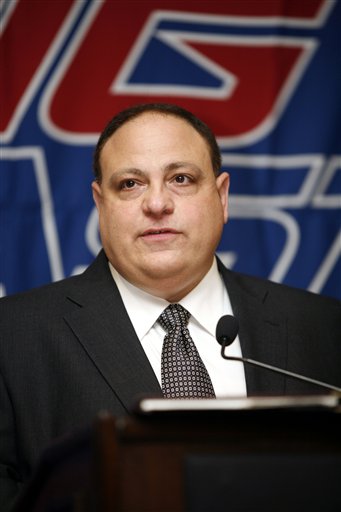 The Big East conference invited media members to join Commissioner
John Marinatto
on a conference call Tuesday afternoon, the league announced on Monday. The release from the conference office stated the purpose of the call would be to discuss current information on Big East realignment. The call suggests Marinatto has an update regarding their efforts to replace
Syracuse
and
Pittsburgh
while pursuing a 12-team model for football.
As previously reported by CBSSports.com's Brett McMurphy
, one of the challenges in attracting new members to the Big East has been an apparent lack of commitment by the six remaining football members. One of the highly contested topics reportedly of concern to potential members like
Navy
,
Air Force
, or
Boise State
has been the league's exit fees - currently around $5 million. It is believed that an agreement to increase the exit fees by the current members would display the stability needed to appear attractive to potential members.
On Monday afternoon, The Charleston Gazette reported
that
West Virginia
is expected to vote in favor of raising the exit fees from $5 million to roughly $10 million. If the proposal passes during Monday evening's conference call, Marinatto should have some good news to report to the media on Tuesday. The league needs 11 of the 14 member schools to vote for a hike in fees in order to change the bylaws, and West Virginia's commitment could end up being a crucial piece to keeping the conference together.
The Mountaineers have been mentioned frequently during realignment talks as possible targets for the SEC or Big 12.
Louisville
, believed to be a candidate for the Big 12 if
Missouri
departs for the SEC, reportedly may sit out the call. If the Cardinals pull their vote from consideration, West Virginia's vote could end up being decisive in the exit fees proposal.
Keep up with the latest college football news from around the country. From the regular season all the way through the bowl games, CBSSports.com has you covered with this daily newsletter.
|
Preview