Posted by Chip Patterson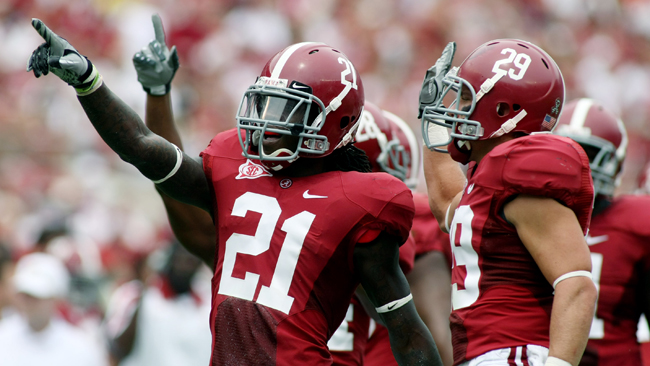 Former
Alabama
cornerback and 2012 NFL Draft prospect
Dre Kirkpatrick
did himself no favors with potential employers by
getting charged with possession of marijuana
less than a week after declaring for the draft.
But according to the Sports Business Journal's Liz Mullen
, the charges against Kirkpatrick have been dropped.
The
details of the arrest
indicate that Kirkpatrick claimed to be unaware of the drugs' presence when he was a passenger in a truck driven by former Alabama player
Chris Rogers
. The vehicle was pulled over in Bradenton, Fla. after being spotted driving on the wrong side of the road.
Kirkpatrick is
listed as the No. 10 overall prospect
in the 2012 NFL Draft, and
Rob Rang has the Tide cornerback drafted by Dallas at No. 14
in his most recent NFL Mock Draft.
Pro Football Talk's
Evan Silva suggested that the arrest
likely would not affect Kirkpatrick's draft stock
, but the dropped charges should assist in putting this matter away and moving forward.
For all the latest player rankings and mock drafts, head over to our
NFL Draft Home
.
Keep up with the latest college football news from around the country. From the opening kick of the year all the way through the offseason, CBSSports.com has you covered with this daily newsletter. View a preview.
Get CBSSports.com College Football updates on Facebook