Posted by Jeff Borzello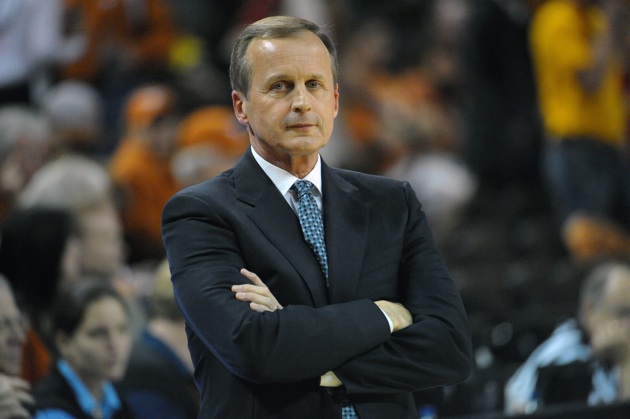 Despite Texas' performance over the past several weeks, winning 11 in a row and playing the best basketball in the country, there were still concerns in the back of people's minds.
Can Rick Barnes really coach this team to the Final Four?
The Longhorns have all the pieces – they play tremendous defense with lockdown one-on-one players and have a balanced offense led by All-American Jordan Hamilton.
But Rick Barnes manning the sidelines worried people looking at them as a potential national title pick.
Saturday's game won't do anything to dissuade the detractors.
Texas lost at Nebraska, 70-67, falling short late in the game after a furious comeback in the final two minutes. Brandon Richardson led the Cornhuskers with 15 points, icing the game in the final minute to preserve the win. Jordan Hamilton had 18 points for Texas.
The Longhorns are the third top-four team to lose this week, including the second in the past two hours. Pittsburgh dropped one at St. John's earlier today, while Kansas was blown out at Kansas State earlier this week. With Ohio State traveling to Purdue tomorrow, we could see a brand-new No. 1 team come Monday. Will it be familiar face Duke? Or can San Diego State sneak in as the top team?
One thing we knew is that it won't be Texas, and the Longhorns' loss at Nebraska is also a prime reason why you can't trust them in March.
Photo: US Presswire