Posted by Jeff Borzello
Let's face it: NCAA Tournament pools are won by people who pick the right sleepers to reach the Final Four, and those that have the foresight to spot a high-seeded bust when they see them. Those cute, 12-over-5 upset picks that everyone in your office had? That doesn't do it. The big money (figuratively speaking, of course) is made when you choose the middle-range seeded team that makes a deep run, or when you have a top-seeded team getting knocked out in round two.
We are only nearing the end of February, but it's time to look at some teams that can a) ruin your bracket or b) carry your bracket to the top of the standings. The teams in Group A that I will discuss are potential high-seeded teams that I don't think have the necessary make-up to make a deep run in March. Group B teams are squads that will likely be seeded five through eight or lower, but have what it takes to pull off a few upsets and end up in Indianapolis.
Don't Trust These Teams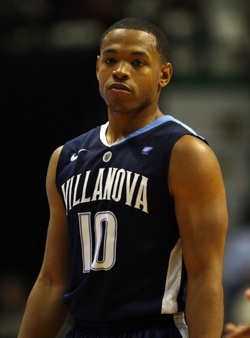 Villanova: If you've been following me on Twitter this season, you would know I'm not a fan of the Wildcats. Losses in six of their last 11 games has magnified my lack of confidence. They lack leadership, they don't get consistent inside production from Antonio Pena or Mouphtaou Yarou and their offense falters when they can't hit outside shots.
Florida: The Gators have looked a lot better in recent weeks, winning five in a row heading into a tough finishing stretch. I'm still not sold on them, though. The frontcourt, despite plenty of talent, is soft defensively, while the backcourt of Erving Walker and Kenny Boynton is inconsistent. Moreover, neither Walker nor Boynton is a true point guard.
Louisville: Rick Pitino has done a tremendous job with the Cardinals this season, but this team simply doesn't have a lot of talent. They don't rebound the ball well at either end, they don't attack the rim and they turn it over too often. Preston Knowles is the go-to scorer, but he is struggling of late. When Terrence Jennings isn't producing inside, the team is one-dimensional.
Connecticut: Clearly, I'm not sold on most of the Big East contenders this season. The Huskies have the kind of player who can carry them to a Final Four in Kemba Walker, but when he goes cold, this team can be picked off. They don't shoot the ball well, and the freshmen have been inconsistent. Defensively, they allow far too many offensive rebounds. UConn will go as Kemba goes.
BYU: This comes with a caveat. I needed to choose a team in the top two seed lines, and I think BYU is the most vulnerable. Like Connecticut and Kemba Walker, the Cougars will go as far as Jimmer Fredette can take them. He is nearly impossible to stop, but he has been slowed down before, making BYU vulnerable. Depending on the match-ups, The Jimmer might be sent home early.
Don't Overlook These Teams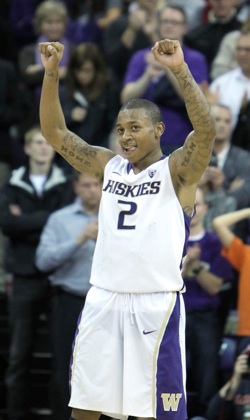 Washington: Ken Pomeroy and his efficient ratings have pegged the Huskies all season as a team that is better than their record. Qualitatively, I would agree. Isaiah Thomas is one ofthe most difficult players to defend, and Matthew Bryan-Amaning provides an inside presence. Lorenzo Romar has multiple lockdown defenders, as well has plenty of experience.
Missouri: The Tigers have looked vulnerable at times in Big 12 play, but they are going to be a nightmare to play with only a couple of days of preparation. They get up and down the floor, forcing turnovers and getting transition baskets. Marcus Denmon leads a host of perimeter scorers, while Ricardo Ratliffe gives Missouri a go-to-guy on the inside.
Kansas State: This has nothing to do with the fact I picked the Wildcats to win the national title in the preseason. With Jacob Pullen on the perimeter, Frank Martin on the sidelines and loads of depth up front, Kansas State can match-up with anyone in the country. If the guards take care of the ball and the big men play to their potential, the Wildcats have what it takes to make a run.
Vanderbilt: With the tough finishing stretch the Commodores have, they will likely finish with a six seed or so. Look out for them at that spot, though. Vandy can beat you in a variety of ways, with John Jenkins hitting 3s and Festuz Ezeli scoring down low. Throw in Jeffery Taylor's two-way talents and this is a tough offense. Defensively, they are disciplined and force tough shots.
Illinois: If the Fighting Illini sneak into the NCAA Tournament, they are going to be someone no team wants to play. Despite their recent struggles, they still have the pieces to beat anyone in the country. Demetri McCamey leads a host of shooters, while Mike Davis and Mike Tisdale are tough inside. If the outside shots are falling, Illinois can get hot and make a run.
Photos: US Presswire (Corey Fisher, Isaiah Thomas)