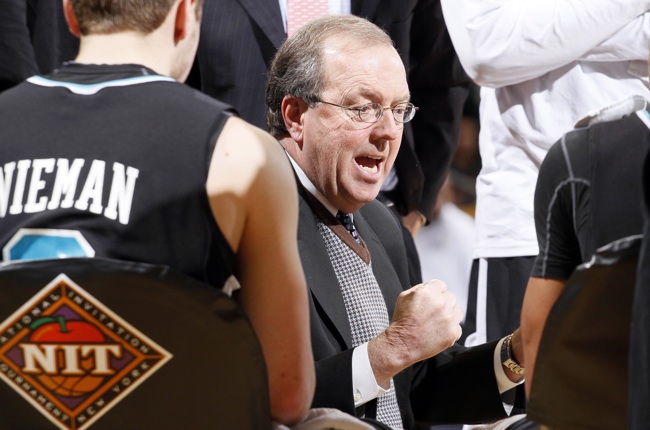 Posted by Jeff Borzello
A couple of weeks ago, Coastal Carolina was the talk of the mid-major world, starting 15-0 in the Big South and even getting some publicity as a potential sleeper at-large team.
The Chanticleers then lost back-to-back league games and are still waiting to clinch the regular-season title. Their starting point guard was lost for the season with a leg injury, while their leading scorer was suspended.
Each of those things might pale in comparison to the potential ramifications of an NCAA investigation, reports Pete Thamel of the New York Times.
According to the report, suspended guard Desmond Holloway is being held out while the NCAA decides on his reinstatement. The NCAA is investigating Holloway to determine whether he received improper gifts to transfer to Coastal Carolina.
The roots of the N.C.A.A.'s investigation can be traced to Ellis's plan to upgrade the program's talent. Last spring, after recruiting more players than the 13 scholarship slots the N.C.A.A. allots, Ellis revoked the scholarship of the reserve forward Marcus Macellari because he wasn't "keeping up to par with the team," Macellari said.
Macellari made a formal complaint to the university regarding players receiving illegal benefits.
Macellari said he told the N.C.A.A. that Holloway got a "care package full of stuff" that included clothing. If true, that would be a serious N.C.A.A. violation.

"Coach Ellis has a reputation for giving money, and I really honestly don't think Des would have come here if he wasn't getting special stuff," Macellari said.
This wouldn't be the first time head coach Cliff Ellis has run into trouble with the NCAA, although he told Thamel that he was never directly implicated.
While he was Clemson, the Tigers were forced to vacate two NCAA Tournament wins from 1990. At Auburn, he was fired in 2004 at the end of an NCAA investigation. The investigations in those two cases had to do with "grade-fixing, illicit payments to recruits and improper dealings with an agent," according to the Times.
With less than a week before the Big South Conference tournament, this is the last thing Ellis and the Chanticleers needed. Throw in the injuries and suspensions, and Coastal Carolina might not even be the favorite anymore.
Athletic director Hunter Yurachek is standing by his head coach, though.
"Coach Ellis is our coach," Yurachek said. "I have the utmost respect for him and belief in him until someone proves me wrong."
Photo: US Presswire