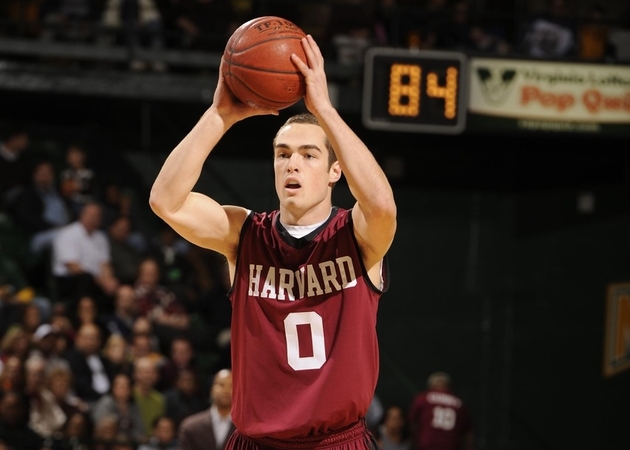 Posted by Eric Angevine

Things can get complicated at the end of the Ivy League season. There is no conference tourney to decide the auto-bid to the NCAA tournament. Harvard's 79-67 win on Saturday evening forged a tie atop the conference, which leaves a couple of scenarios still in play to decide which venerable team goes dancing.
Fortunately,
the Ivy League website provides
these scenarios:
If Harvard and Princeton both win OR both lose Friday:
• A Princeton win Saturday would clinch the outright Ivy title for the Tigers.
• A Harvard win Saturday would force Princeton to defeat Penn Tuesday, March 8 to necessitate a playoff.
• A Harvard win Saturday, coupled with a Princeton loss at Penn Tuesday, would give the outright Ivy title to the Crimson.

You read that right. Princeton has some strange outlier of a game with Penn still left on the schedule. Not sure if it was scheduled this way all season long or if it's a postponed game from the big snows of the winter, but it has a huge impact on the postseason hopes of both teams. **UPDATE: I've been informed that Penn-Princeton is always the last game on the Ivy schedule. Thanks, @JohnEzekowitz!**

We're kind of rooting for the playoff here. It's a rare and unique thing, and one of the aspects of the Ivy League, and college basketball, that we'd never want to change. Conformity is for squares.