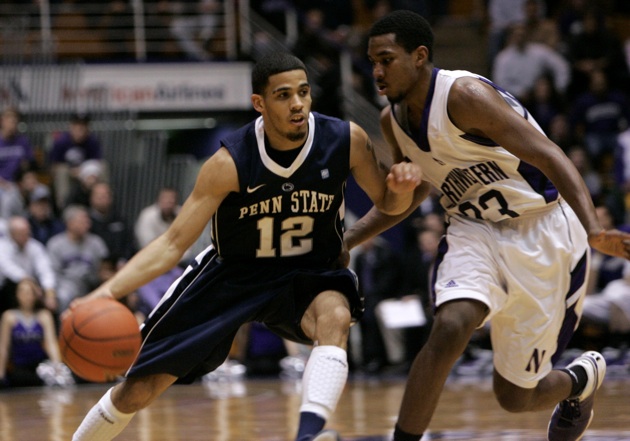 Posted by Jeff Borzello
We're now just hours away from the announcement of the NCAA tournament field. There will be no more talk of bubbles, RPIs, quality wins, locks and all of the other catch phrases that have populated our vernacular over the past couple of months. With that said, we're not done with the bubble just yet. There are still a handful of bids up for grabs that were affected by yesterday's results and could change with today's games.
Moving Up:
Richmond: The Spiders likely clinched an at-large bid by beating Temple in the semifinals; they have won eight in a row and don't have many bad losses.
Memphis: The Tigers don't need to worry about the bubble anymore, as they won the Conference-USA championship with a furious comeback late in the game.
Utah State: Another team who doesn't need to sweat on Selection Sunday, the Aggies could be headed for the 8/9 game in the NCAA tournament.
Helping themselves:
Penn State: The Nittany Lions have enhanced their profile more than any other bubble team this week, beating Wisconsin and now Michigan State.
Hurting themselves:
Clemson: The Tigers had a chance to potentially lock up a bid, but they blew a late lead against North Carolina and then lost in overtime. Zero top-50 wins.
Virginia Tech: The Hokies couldn't get a second win over Duke, so they will once again be on the cutline later today. Seth Greenberg should have his gripes ready.
Alabama: The Crimson Tide were blown out by Kentucky, so they will have to hope back-to-back wins over Georgia are enough for the committee.
NIT-bound:
Harvard: The Crimson were seconds away from winning the Ivy League playoff, but Princeton's buzzer-beater likely relegated them to the NIT. Not enough meat on the profile.
Sunday's bubble games to watch:
Richmond vs. Dayton: Richmond has likely wrapped up a bid, so the bubblers will be rooting heavily for the Spiders to win the Atlantic 10 title. If Dayton wins, some of those final teams will be sweating even more.
Penn State vs. Ohio State: Penn State could complete an improbably Big Ten tournament run by beating the top-seeded Buckeyes. The Nittany Lions might have done enough already, but a loss leaves them on the fence.
Photo: US Presswire