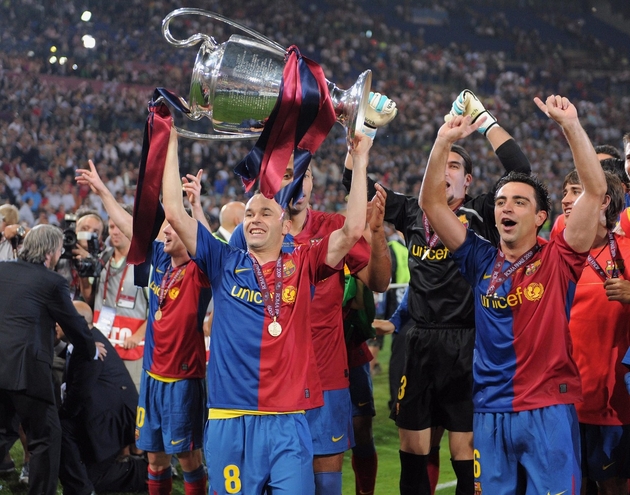 Posted by Eric Angevine

College basketball has the best postseason even in any sport in America. You won't find anyone here who would argue against that.
Arguments commence when we consider who deserves inclusion in the Big Dance. Coaches at St. Mary's, Colorado, Alabama and Virginia Tech feel they did enough to get in. The selection committee disagrees. Is there a way that would be more fair?
The editor of Dave's Football Blog offers up the UEFA champions league as an example of a more reasonable system for choosing postseason participants. Instead of a relatively static number of bids per conference, the UEFA calculates the worth of each league every season and lets everyone know up front how many finishers from each at the end of the year (This is how I understand it from reading the blog. I'm otherwise completely ignorant of the system). Then the regular season is extremely exciting as teams battle for, say, the seventh and final spot in league play.
The author of the post says there would still be plenty of drama: bubble teams, non-conference tilts and even conference tournaments have a place in his vision.
This sort of system would remove that uncertainty that had Randy Bennett scratching his head as to why his St. Mary's team didn't make it in. If he knew in advance that only one West Coast Conference school would qualify for the NCAA tourney, he would know exactly how important that WCC final against Gonzaga was — and so would everyone else. The drama of that game trumps the drama of the big bracket reveal on CBS, which left St. Mary's and its fans looking foolish on camera. Imagine if Tottenham Hotspur and Sampdoria had to sit in a room and wait to see if the UEFA picked them to play in the Champions League. Ridiculous, right? They unquestionably earned their bids with their play. I think that's what we want to see in college basketball, too.



It's an intriguing idea, if totally fanciful. These systems become entrenched over decades, and wholesale change is highly unlikely. It would, however, take the decisions out of the hands of a group of suits in a pressure-filled room in mid-March. If there were a mathematical formula applied at the beginning of the season, based on the previous season's results, the onus would fall on teams to play to their potential in and out of conference. The non-con would help set up the next season's formula, and the in-conference would apply directly to meeting the criteria for inclusion in the tournament within the course of a specific season.
It's interesting, and worth thinking about in a year when the committee's decisions have been pilloried even more vociferously than usual.
Photo: US Presswire