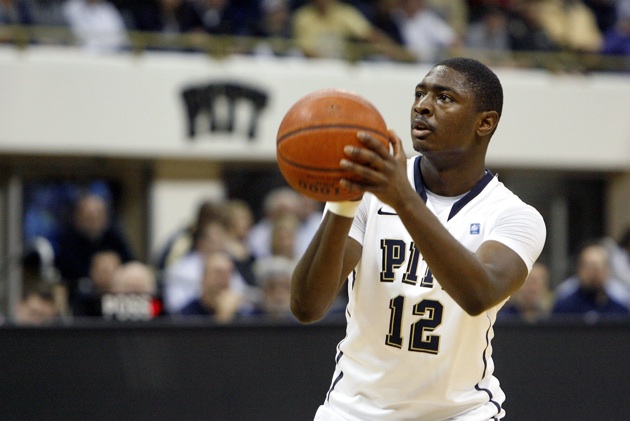 Posted by Jeff Borzello
Could next year be the season that Jamie Dixon's coaching acumen is once again put to the test?
Gary Parrish of CBSSports.com reported earlier Tuesday that junior guard Ashton Gibbs would be entering his name into the NBA Draft, but would not hire an agent, leaving open the option of returning to Pittsburgh for his senior campaign.
If Gibbs leaves his name in the draft pool, Dixon would only return one starter from this season's Big East champion Panthers. Brad Wanamaker, Gary McGhee and Gilbert Brown were all seniors.
Don't cry for Dixon, though. He brings in a top-notch recruiting class, led by athletic big man Khem Birch and scoring wing Durand Johnson. More, the returnees aren't too shabby, with Dante Taylor, Talib Zanna and Nasir Robinson on the inside, and Travon Woodall running the show.
With that said, we should fully expect Gibbs to return to Pittsburgh after testing the waters. He is not likely to be drafted in the first round, and a source told Parrish that Gibbs just wants to workout with some NBA teams.
Gibbs, a 6-foot-2 guard, averaged 16.8 points and 2.8 assists this season, shooting 49 percent from 3-point range.
If he does return, Dixon will have yet another team more than capable of making a run in the Big East.
Photo: US Presswire