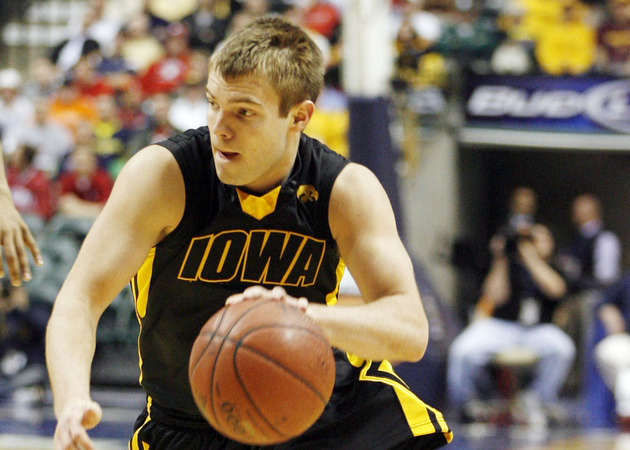 Posted by Eric Angevine

There's always a very public sense of relief (if not always joy) when a coachless program makes that big hire. At the very least, at this point, fans know that they won't be the team that's desperately pursuing an eighth choice in late June as the recruits slip away. But that hire is only the first that must be made. It doesn't really stop the carousel for the school that takes that big step.

Look at N.C. State for an example. former Alabama coach Mark Gottfried (certainly not the first choice) was hired on April 5. He still has a lot of work to do, and part of that work was predicated on finding a recruiter who knew the area and could join the staff right away. Gottfried found his man in Orlando Early, former head coach of Louisiana-Monroe and an assistant of Gottfried's for four years at Alabama. Early is considered to be a good man to have in the Carolinas, and State is going to need that, with the likes of Duke and UNC to compete with.

Next comes the speculation about all of Sidney Lowe's players. Will they stay and tough it out? Will they transfer? Will those with the chops go pro sooner rather than later? Right now, the picture looks gloomy, according to the Wilmington Star-News.
"Us staying together would be good," said freshman point guard Ryan Harrow, by far the most apprehensive sounding member of the Wolfpack. "But at the end of the day you've got to think about what's best for you and what's the best option in the long run."
Harrow has enough talent to seriously consider a pro future, though he's hardly a lock at this point. The words quoted above don't make him sound too thrilled about sticking around. Nobody involved is going to be dumb enough to say what they're really thinking.
On that note, one of the more positive signs that the program may be OK was couched in similar unrevealing rhetoric. Iowa point guard Cully Payne, fleeing a recent Big Ten coaching change,
may buy into the rebuilding effort at N.C. State
if this quote, originally reported by the Daily Iowan, says what it seems to say:
"The guy I'd love to play for just got a job (Tuesday)," Payne said, alluding to Gottfried. "I can't really say too much about that, but that would definitely be [a] place I'd look at."
It's obviously not as easy as Harrow-out, Payne-in, but it would look that way to fans of the program. Even as Payne sat out a transfer season, he'd be something hopeful to point to for the future. A sign that this Gottfried cat may actually know what he's doing.
Gottfried does know what he's doing, but his name isn't as sexy as some of the others Pack fans heard in recent weeks. They wanted a Shaka Smart or Brad Stevens. Hey, so did everybody else. But Gottfried has been to the NCAA tournament seven times combined with Murray State and Alabama. He even took the Tide to the Elite Eight in 2004. That makes him an improvement over Sidney Lowe, and if he can keep at least a couple of Lowe's players around, he has a good base to work with in Raleigh.
If Gottfried can land Payne, so much the better. Payne once wanted to play for Gottfried at 'Bama, and now the two get a second shot at making the deal. The Hawkeye had a nice average of 8.7 ppg as a freshman, but it is his handle and decision-making abilities that will mean the most to the Wolfpack should he make the move official. Payne only played five games at Iowa last season due to injury, and should have three seasons of eligibility remaining.
Photo: US Presswire