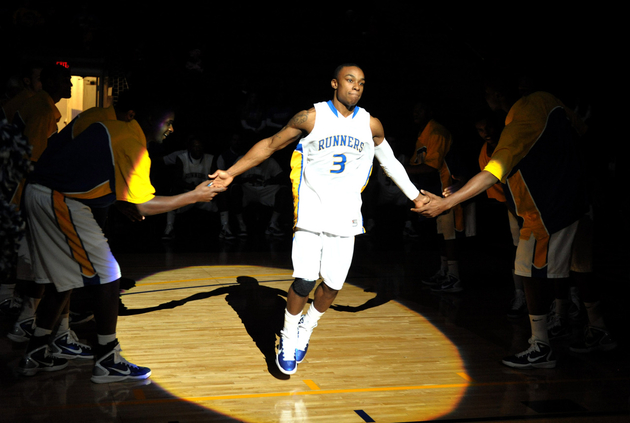 Posted by Eric Angevine
A couple of weeks ago, I speculated that first-year N.C. State coach Mark Gottfried might look to the handful of still-eligible, recently-graduated guards in the nation to find a backup for Lorenzo Brown. I guessed that Ole Miss grad Trevor Gaskins might be the best choice.
I had the strategy correct, but zeroed in on the wrong player. The Charlotte Observer has learned that Gottfried will bring in Alex Johnson – a transfer from DI independent Cal State Bakersfield – to plug the hole left by the departure of Ryan Harrow.
Johnson is not a well known player, but he should provide a solid second option at lead guard. He averaged 13.3 points and 2.4 assists per game last season for the Roadrunners. He also boasts another handy trait – he can shoot the lights out from deep:
A prolific shooter from 3-point range - he had 228 attempts last season, converting 79 - Johnson would have ranked second in the ACC in attempts and had 56 more than N.C. State's leader in the category (Scott Wood).

Johnson does not anticipate taking that many 3s for the Wolfpack, though.

"It all depends on what the coaches want me to do," he said. "I'll go with the flow and do what the team needs."

The addition of Johnson and Belgian power forward Thomas de Thaey likely ends Gottfried's recruiting search for the 2011 class.

The Wolfpack is bringing in four new players, with wing Tyler Harris and guard Jaqwan Raymond, who committed under former coach Sidney Lowe.
If Johnson is able to work as a complementary ballhandler and a competent shooter for one season, he will be the perfect player to help bridge the gap between Sidney Lowe's last class of recruits and Mark Gottfried's first full offering.
Photo: US Presswire