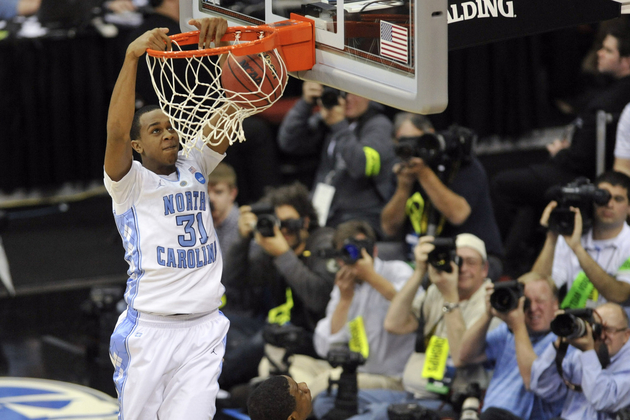 Posted by Eric Angevine
The University of North Carolina is setting up the usual tough non-conference schedule for the 2011-12 season. In addition to the November 11 aircraft carrier game against Michigan State and a November 30 matchup with Wisconsin in the ACC/Big Ten challenge, the Tar Heels will also take part in the 11th annual
Las Vegas Invitational
. Games will be played in Orleans Arena on November 25 and 26.
The field includes host UNLV, as well as South Carolina of the SEC and Southern Cal from the Pac-12. First-round opponents for the automatic advancers will be Morgan State, Tennessee State, Cal Poly and Mississippi Valley State.
UNC won the event in 2007.
Photo: US Presswire