INTERESTED TEAMS:







By Jeff Borzello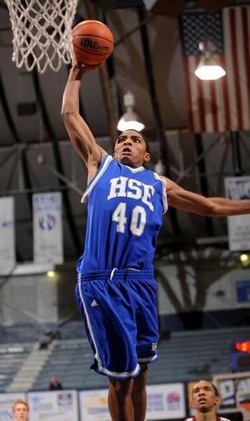 CHARLOTTESVILLE, Va. – Gary Harris has been notoriously quiet when it comes to recruitment, keeping it close to the vest.
At the NBAPA camp on Thursday, Harris made it clear he's making advancements in the process.
"Indiana, Michigan State, Louisville, Notre Dame and Purdue are coming at me the hardest," Harris said. "That's my top five."
Harris, a 6-foot-4 guard from Hamilton Southeastern (Ind.), is one of the more intriguing prospects in the class of 2012. He is physical and long, which makes him tough on the defensive end and difficult to stop on the offensively. Harris is deadly with his mid-range game, and is working on getting to the basket.
The five schools on his list will have to wait to see him make his next move.
"After the summer is over, or after this June and July, my parents and I are going to sit down and talk about it," Harris said. "I'm looking for a school where I can get playing time."
Harris, rated as a five-star recruit by most services, is also looking to demonstrate his ability to run an offense and facilitate for others.
"I want to come here, play my total game, show off my versatility," he said. "I want to show what I can do, show that I'm not one-dimensional."
"I want to be a combo guard, I'm working on my ball-handling," Harris added.
If the Midwesterner is able to consistently handle the ball and switch between the two guard positions, he will have no problem making an impact at the next level.
Photo:Nation of Blue