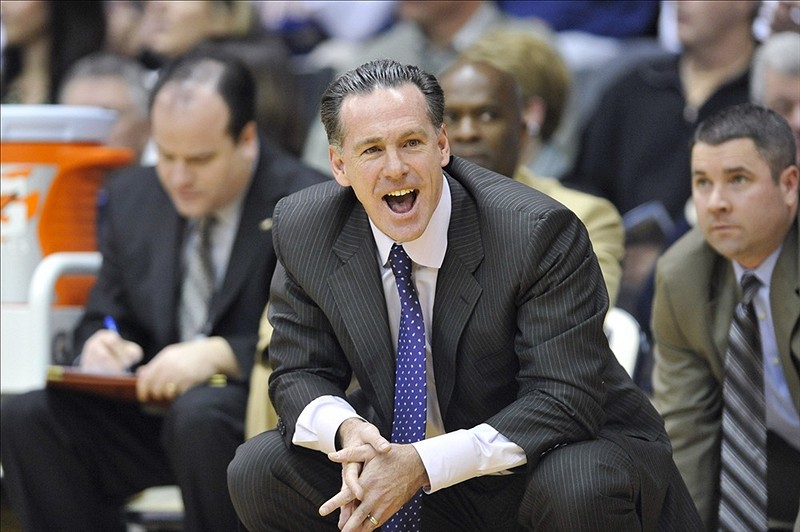 By Jeff Goodman
Jamie Dixon isn't worried.
At all.
Those who say that Pittsburgh will have difficulty moving from the Big East to the ACC need a dose of reality.
As long as Dixon doesn't bolt back to the west coast - which doesn't appear likely - the Panthers will still compete for league titles.
Yes, even in the ACC.
Pittsburgh was able to do it against the likes of Syracuse, UConn and Louisville, finishing first or second in the league in four of the past five seasons.
The Panthers will be able to do the same against North Carolina and Duke.
In case people haven't noticed, Dixon can coach a little bit - and he'll continue to get players.
"A lot of people are making too much of how it's going to effect our recruiting," Dixon said. "We haven't gotten guys from New York in two years."
J.J. Moore is the lone player out of New York that Pittsburgh has gotten in the Class of 2010, 2011 and thus far in 2012.
Let's face it: Khem Birch would have come to Pittsburgh whether the Panthers were in the Big East or ACC. Same can be said for Dixon's two 2012 commitments - New Zealand big man Steven Adams and DeMatha point guard James Robinson.
And as long as the Big East tournament remains in New York, Dixon and his staff will be able to sell the opportunity to play in Cameron and Chapel Hill - as well as the chance to play in New York.
That's what I like to call a win-win.
Dixon's already proven he can coach - and he wins largely with under-the-radar, chip-on-their-shoulder players.
He'll play the same somewhat soft out-of-league schedule he always does - and then the Panthers will in the mix for the ACC crown - as has been the case in the Big East for four of the past five seasons.
Photo: US PRESSWIRE