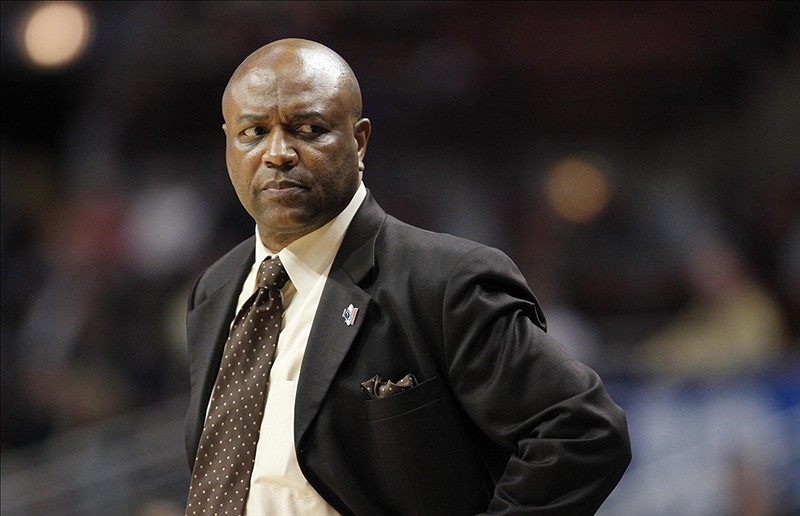 By Jeff Goodman
Just a few years ago, there were seven black head coaches in the ACC.
Al Skinner, Paul Hewitt, Dave Leitao, Sidney Lowe, Oliver Purnell, Frank Haith and Leonard Hamilton.
Now just one remains.
Hamilton.
He's currently the only black head coach in the ACC.
"This decline, while drastic in the ACC is not a pattern that has not gone unnoticed by the BCA (Black Coaches and Administrators)," BCA's Floyd Keefe said in a statement to CBSSports.com.
Keefe pointed out that the 19 percent ratio of black head coaches to black D-1 men's basketball players back in 1987 is what inspired the BCA. Just 11 percent (excluding the historically black colleges and universities) of head coaches were black at that time.
In 2005, that number more than doubled to an all-time high of 25.2 percent, according to the BCA.
Since then, it has dipped a bit to 22.6 percent - and just 20 percent among BCS schools.
Here's the list of black head coaches in the Power 6 Conferences:
ACC - Leonard Hamilton
Big Ten - Tubby Smith
Big 12 - Frank Haith
Pac-12 - Craig Robinson, Johnny Dawkins, Lorenzo Romar
Big East - John Thompson III, Oliver Purnell, Ed Cooley, Stan Heath
SEC - Anthony Grant, Mike Anderson, Tony Barbee, Trent Johnson, Cuonzo Martin
"From the BCA's perspective, there appears to be a "slow leak in the plumbing" and we (BCA) have to examine the problem?" Keefe said.
One coach, who wished to remain anonymous, had a legitimate explanation.
"It's all about trends," he said. "Right now, everyone is out there trying to find the Brad Stevens lookalike. Back in 2005, Georgia Tech's Paul Hewitt was coming off a national title game appearance."
Photo: US PRESSWIRE