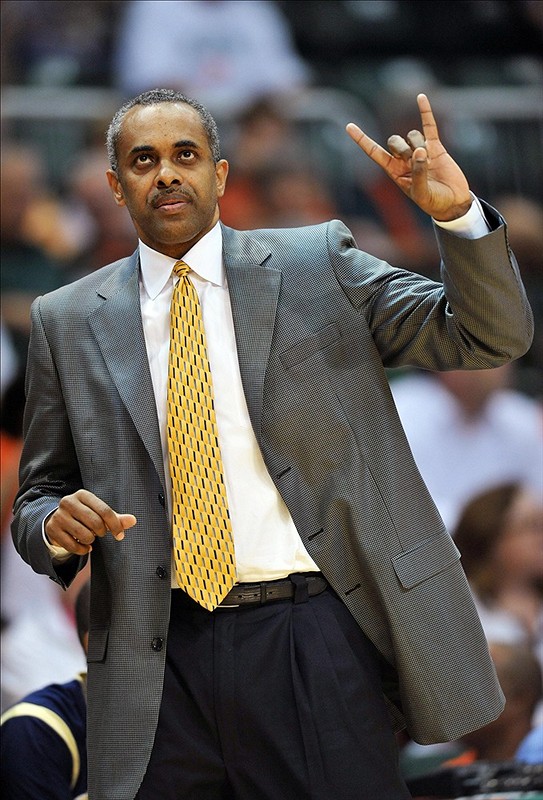 By Jeff Goodman
Paul Hewitt's final words to me prior to last night's Yankees game were similar ones he uttered about seven years ago.
"It's a wrap," said George Mason's head coach, a New Yorker who is a diehard Yankees fan.
Just as was the case seven years prior, Hewitt was licking his wounds again.
That one was worse since it came against the Red Sox, but this one was ironic since Austin Jackson was celebrating on the field at Yankees Stadium as Hewitt was likely cursing out Alex Rodriguez for his inability to deliver in the clutch. Jackson is the same kid who was set to play point guard for Hewitt at Georgia Tech until the Yankees threw a hefty signing bonus at him and he opted for a career in major league baseball. Jackson was later traded by the Yankees to the Tigers.
"It was ironic," Hewitt said. "I'm very happy for the kid -- even though it ticked me off to see the Yankees lose."
Jackson doubled in the fifth inning and scored the eventual game-winning run on Victor Martinez' base hit.
Hewitt said the plan for Jackson was to play both sports at Georgia Tech, but that changed when the Yankees threw in excess of $1 million his way.
Jackson's biggest asset on the court, according to Hewitt, was his speed.
"He could really push the ball," he said. "He was a Ty Lawson-type guy. I'm not saying he was at the same level, but that's the type of player he was. Really fast from foul line to foul line."
"I don't know if he was an NBA player," Hewitt added. "But one thing you know about him is he could perform on the big stage. He has the mental make-up."
Photo: US PRESSWIRE