By Jeff Goodman
There's a reason Joe Jones is smiling so much nowadays.
There just aren't many guys that give up their gig as a Division 1 head coach for an assistant spot -- only to get another head job a year later.
"It couldn't have worked out any better," the first-year Boston University head coach said last week. "No way when I left Columbia did I think I'd be able to get a job like I got so quickly."
Jones spent seven years in the Ivy League with Columbia, going 86-108 in his tenure. The program had its ups and downs in his time in New York, but Jones decided to leave a little more than a year ago and join Steve Donahue's staff as his associate head coach at Boston College.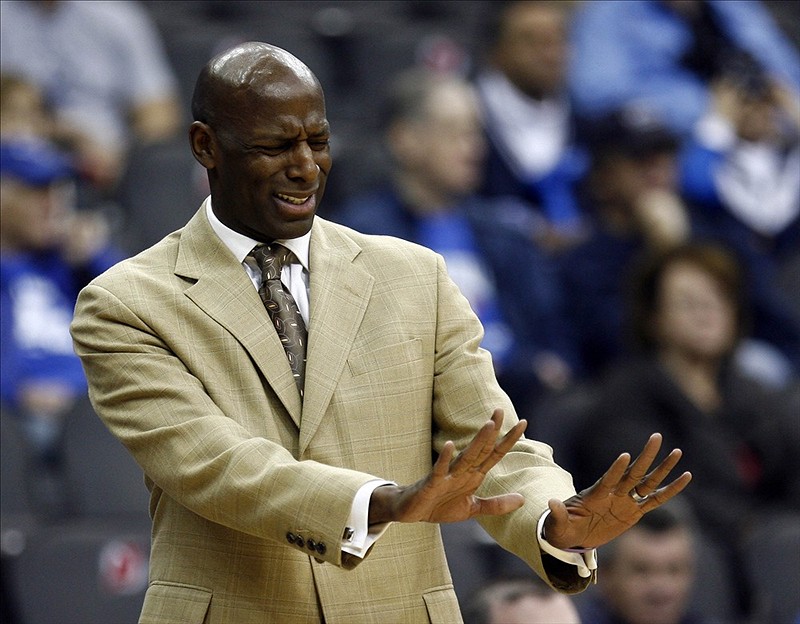 "My wife was the first one to tell me I should go," Jones said. "I knew I was taking a major risk, but looking back, it was the best decision I could have made - for my family and for me."
His kids now are able to have a backyard -- and Jones has a program that is considered tops in the America East.
He's also fortunate to inherit a team that will be picked once again to win the league despite the loss of league MVP John Holland and the season-ending injury to Jake O'Brien.
Four starters -- including talented sophomore guard D.J. Irving -- are back from last year's team that went 21-14 and won the conference tourney to get into the NCAA tournament.
"I'd rather be picked to win it rather than fourth - like we were a few years at Columbia," Jones said. "I'm 45 years old. Pressure is what it is. I'm fine with it."
Jones has a similar up-beat, high-energy personality than his predecessor, Pat Chambers, exhibits. The transition, Jones said, has been easier because of their relationship as ex-Villanova assistants.
Jones even sat right behind the BU bench for the America East championship game last season, a victory that may have wound up getting Chambers the Penn State job and landing Jones with the Terriers.
"I'm on top of the world," Jones said.
Photo: US PRESSWIRE