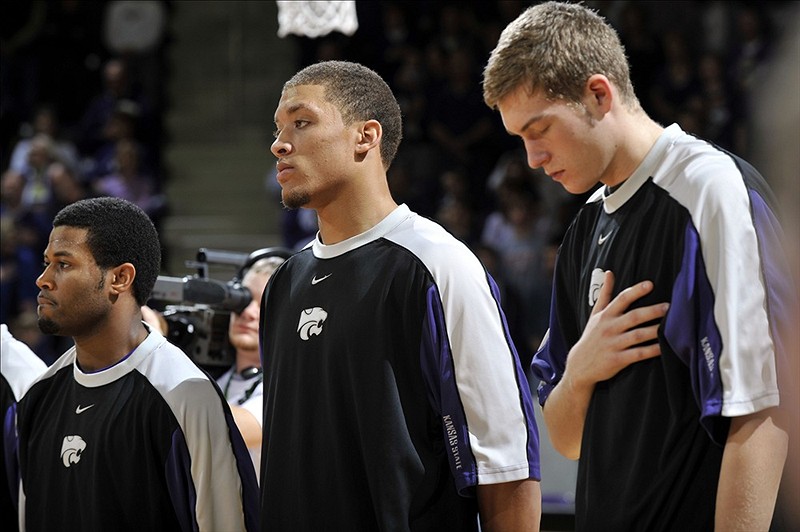 By Gary Parrish
The text message came early Thursday from a longtime college basketball coach.
Here's what it said:
"We have kids going to college who don't want to go to college. If the NBA doesn't want them, then the D-League should be set up for them. But the sad fact is that these kids are getting paid more money to go to college for a year than to play in the D-League."
The text was an obvious reaction to the
Washington Post's story
on Michael Beasley's lawsuit against his former summer coach (Curtis Malone) and agent (Joel Bell) that has already muddied the reputations of the summer coach and agent and seems likely of vacating Beasley's one season at Kansas State. As my colleague
Matt Norlander pointed out
, Beasley and his mother have basically acknowledged receiving extra benefits throughout high school and college. Assuming the NCAA follows up, it's hard to imagine a scenario that doesn't involve the NBA veteran being ruled retroactively ineligible just like former Memphis star Derrick Rose was ruled retroactively ineligible and former USC star O.J. Mayo was ruled retroactively ineligible. In other words, the top three picks from the
2008 NBA Draft
-- each of whom was a one-and-done prospect -- will eventually be wiped from the official record books. They are celebrated recruits turned permanent stains.
That, my friends, is a system problem.
And it should be noted that the NCAA didn't catch any of them.
The SAT security testing agency caught Rose cheating on his SAT, Yahoo! Sports exposed Mayo, and Beasley basically outed himself in a lawsuit that highlights the underbelly of high-major recruiting. The NCAA initially cleared them all to compete as freshmen, somebody else later discovered a problem, and now Memphis and USC have 2007-08 seasons that don't count, and Kansas State will join them in time. These are messy situations but hardly surprises because the system in place creates such issues.
Elite basketball prospects are commodities well before they're even recruitable student-athletes according to NCAA rules, meaning agents get their fingers in them long before college coaches. They are compromised early on and in many cases have no desire or real need to attend college. But the NBA's one-and-done rule essentially forces them to campus where they have to pretend to be amateurs, and, let's be honest, they're almost never amateurs by the NCAA's definition. Still, there's lots of pressure on college coaches to enroll the best prospects, and so they do even when they know it's risky. Then the coaches, agents, players and, some would say, the NCAA are all left to cross their fingers and hope nobody gets caught because part of the allure of college basketball is the idea that these are just college kids playing for the love of the school.
But it's all horsesh-t.
Complete and total horsesh-t.
The top three picks of the 2008 NBA Draft are proof.
We'll continue to add names to the list until the system is overhauled.
Photo: US PRESSWIRE