By Jeff Goodman and Jeff Borzello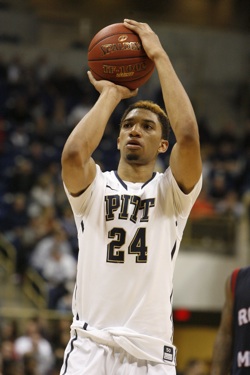 Khem Birch is leaving Pittsburgh after just 10 games.
The 6-foot-9 Canadian, the highest-ranked player to commit to the Panthers in the history of the program, told CBSSports.com he has decided to transfer.
"I'm leaving," Birch told CBSSports.com on Friday night. "I'm headed to Toronto now. I enjoyed my time at Pittsburgh, I love Coach (Jamie) Dixon, had no problems with the staff and the players. It just wasn't the right fit for me."

Birch informed CBSSports.com that he does not have a new list and has not decided on his next destination.
Birch, who attended Notre Dame Prep (Mass.) last season, was averaging 4.4 points, 5.0 rebounds and 1.9 blocks through 10 games. It looked like Birch was on the verge of breaking out in late November, when he totaled 23 points, 21 rebounds and nine blocks in two wins over Pennsylvania and Robert Morris. He has started six games.
However, his minutes decreased the last couple of games. Birch averaged just 13.5 minutes over the last four games after playing 28.5 the previous two.

If there is a team that could sustain this type of loss, though, it's Pittsburgh. Jamie Dixon has Taylor and sophomore Talib Zanna in the post, and Robinson, a senior, at the power forward position. Without Birch, freshman Malcolm Gilbert will likely get increased minutes. Next year, touted New Zealand prospect Steven Adams will be welcomed into the fold.
Birch decided to reclassify to the class of 2011 last November. Scout.com ranked him No. 15 in '11 after originally being a top five player in the class of 2012.

Photo: US Presswire