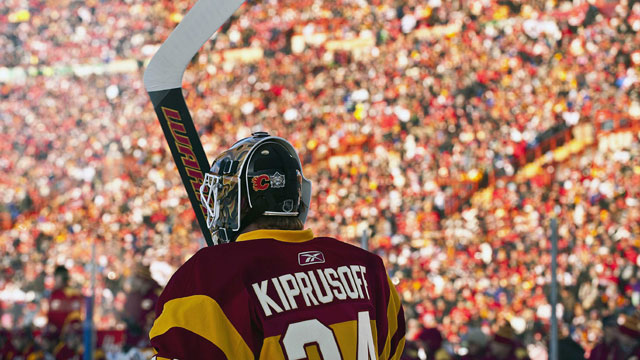 Sorry to the Canadians out there, but according to ESPN.com's Pierre LeBrun there will be no Heritage Classic next season.
With the introduction of the Winter Classic in recent seasons, the NHL had returned the Heritage Classic to give the Canadian teams a shot at playing outdoors themselves. The first of the outdoor-game fad was played in 2003 when Edmonton hosted Montreal. That game helped spawn what has become the biggest regular-season game in the NHL today, the Winter Classic held on New Year's Day.
This past season the Heritage was revived with Calgary welcoming Montreal to McMahon Stadium.
It's Hockey Night in Canada on aesthetic steroids. The outdoor games have provided an intriguing viewpoint to games and have made for good television. Since Canadian teams won't be picked for the Winter Classic, which the NHL markets to an American audience, the Heritage is designed to have two Canadian teams.
With the return of Winnipeg to the league this year, it would have been great to see the still-unnamed team play outdoors in Canad Inns Stadium.
While there will be no Heritage Classic this upcoming season, it could make a return in the 2012-13 season. I'm all for it as I've found the outdoor games have been a treat to watch, both the U.S. and Canadian editions.
-- Brian Stubits